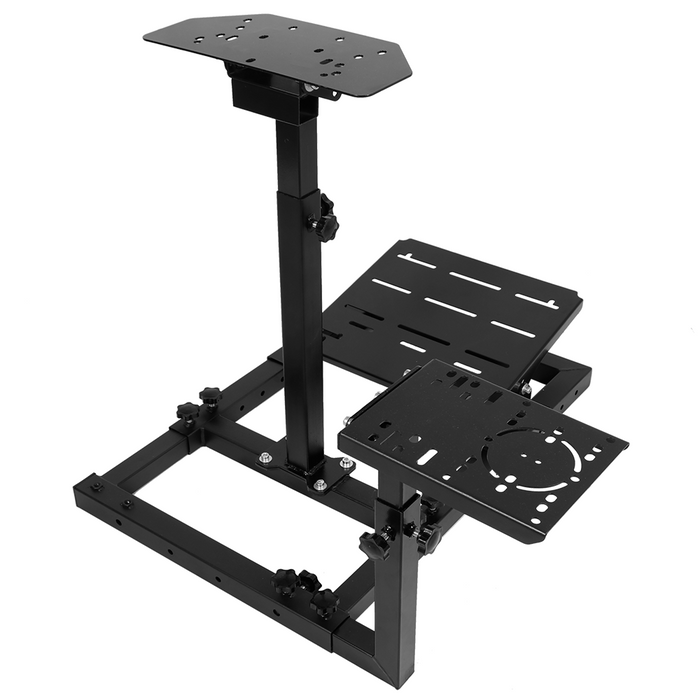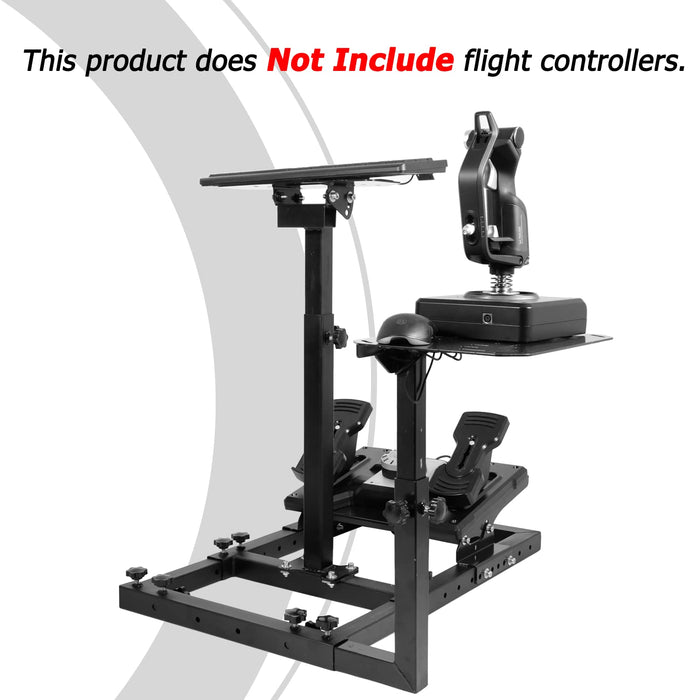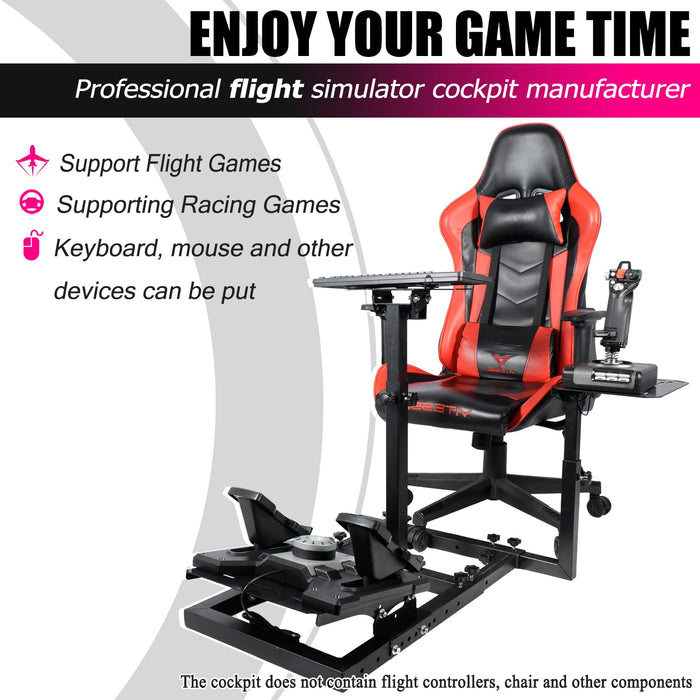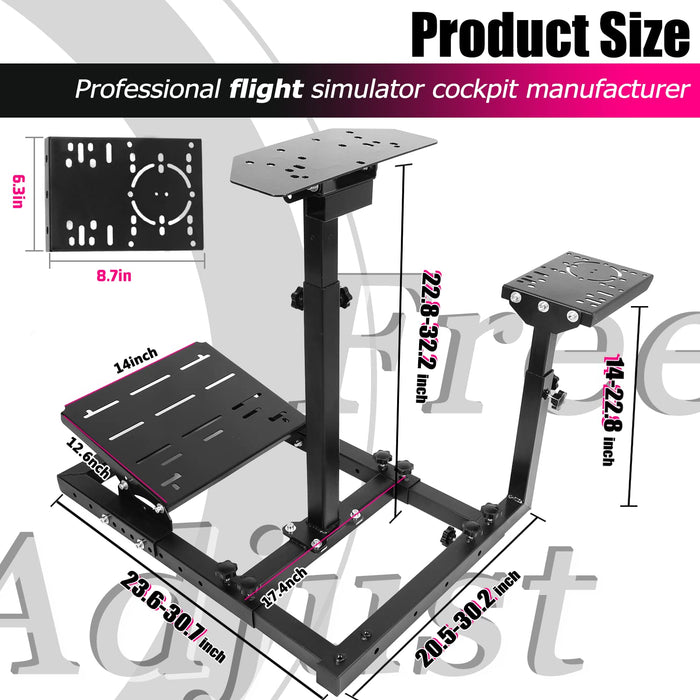 Minneer™ Sim Racing Wheel Stand Adjustable Upgrade Fits for Lgitech G25, G27, G29, G920, Thrustmaster T150 T80 Wheels and pedals not included
【Applicable Flight & Racing Controller】: The cockpit can be directly installed with flight controllers such as Logitech Air Force A-10C, and also with racing controllers of Logitech G25/G27/G29/G920/G923, Thrustermaster TMX/T150/T300.

【40MM Large Steel Tube】: The 40MM large square tube design, which breaks the market convention, raises the stability ceiling of the square tube cockpit. No matter what type of motor you have, you can easily drive it!

【400 Pounds Heavy Load】: Professional engineers after 2 years of design optimization, greatly improved the carrying capacity of the cockpit. It allows more drivers to enjoy the game comfortably.

【Fully Adjustable】: Pedals front/back/angle adjustable, shift lever front/back/height adjustable, steering wheel bracket height/angle adjustable.

【Professional Service】: If there is any problem, please contact us. We will provide attentive and professional service within 24 hours.