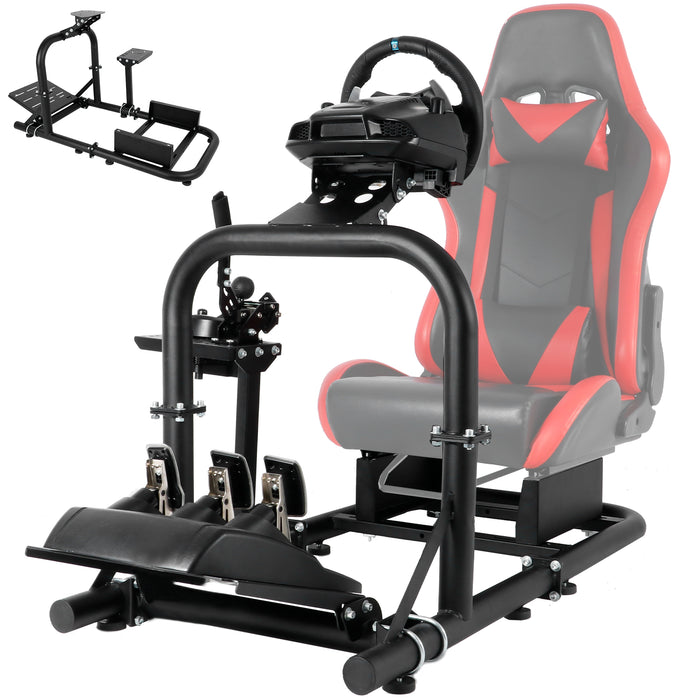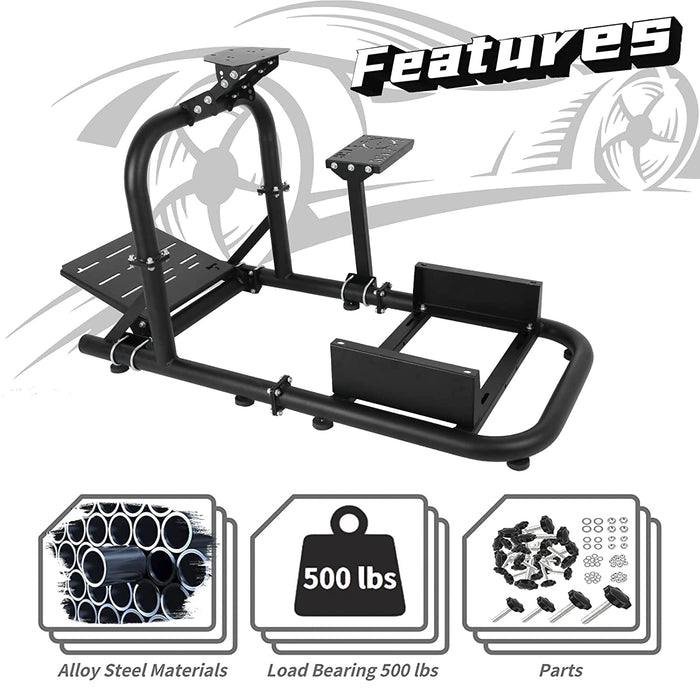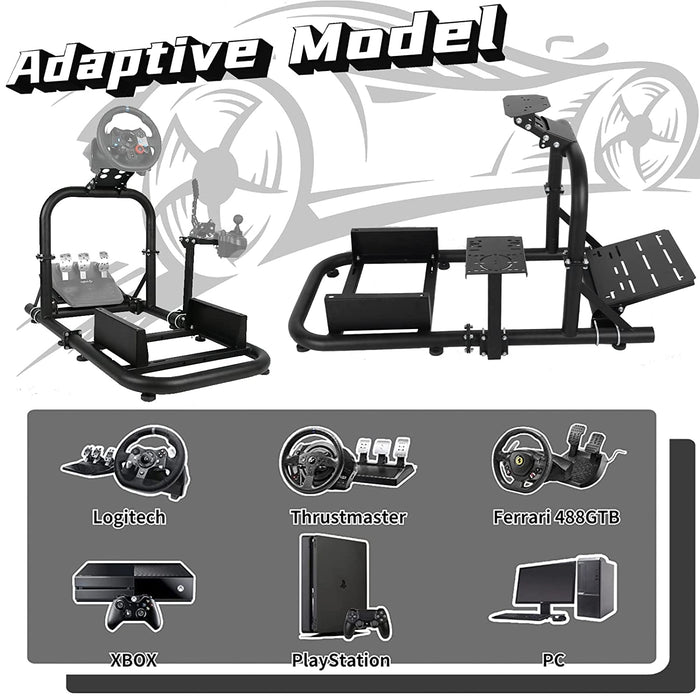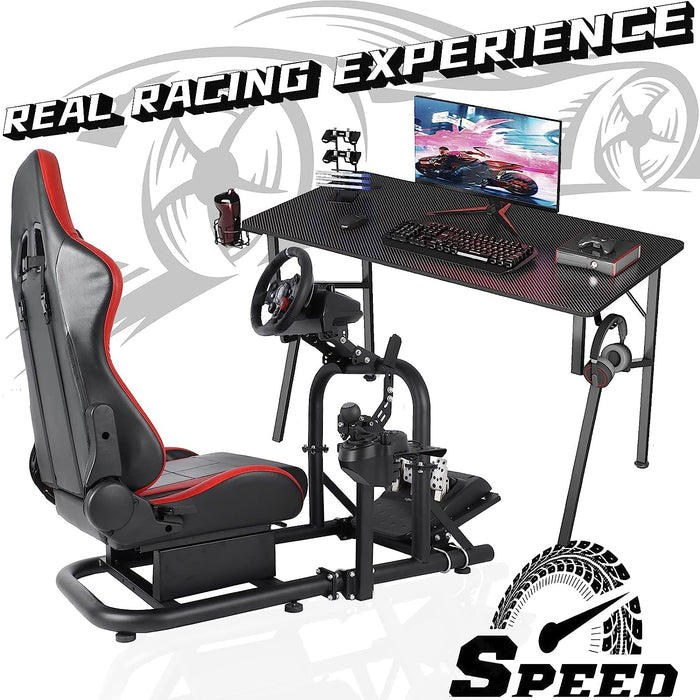 Minneer™ Gaming Simulator Cockpit Adjustable Racing Wheel Stand Compatible with Logitech G25 G27 G29 G920 G923 Fanatec Thrustmaster T80 T150 T300RS T500R,Without Steering wheel, pedal, shifter, handbrake and seat
【Flange Structure】: The racing cockpit is designed by flange structure, and each joint is fixed with 4 large screws to provide professional, stable and safe driving equipment for professional racing drivers.

【Round Tube Structure】: The stable structure of 50mm round pipe can bear greater load. The fashionable streamlined design takes the appearance of real racing car as the model, and you can feel the feeling of real racing car at home.

【Multi Position Adjustment】: The steering wheel platform supports 6 adjustment positions, the angle can be adjusted between 0-45 °, the height also has 120mm adjustment space, and the pedal platform also has three gears. This can make your hands and feet more comfortable during the game.

【Seats Adaptation】: The width of the seat frame of our frame can be adjusted and mounting holes are reserved. In this way, our frame can match most seats in the market, and even DIY drilling can be considered to install car seats.

【Compatible With Most Wheels】: This is a universal design steering wheel frame, which is suitable for almost all Logitech, fanatec, throstmaster series racing wheels, pedals and gears, especially for Logitech G25, G27, g29 and g920 racing wheels, struthmaster t300rs and TX f458.
Logitech: Driving Force GT, G920, G25, G27, G29, G923, TP3A Pro Pedals, Logitech Shifters
Thrustmaster: T300, T500 RS, T60, T80, T150, All Ferrari 458 Bases, TS-PC Racer, TX-XW Racer, TMX Force Feedback, T-GT, TH8 Shifter, TH8A Shifter.
Fanatec: Clubsport V1, Clubsport V2, Clubsport V2.5, CSL, CSL ELITE, DD1, DD2, CSL Pedals, Clubsport V1 Pedals, Clubsport V2 Pedals, Clubsport V3 Pedals, CSL Pedals, Clubsport Shifter
Suitable for Logitech steering wheels and Xbox steering wheels.

Other brands: check compatibility
Solid quality, DIY, support welding & drilling.