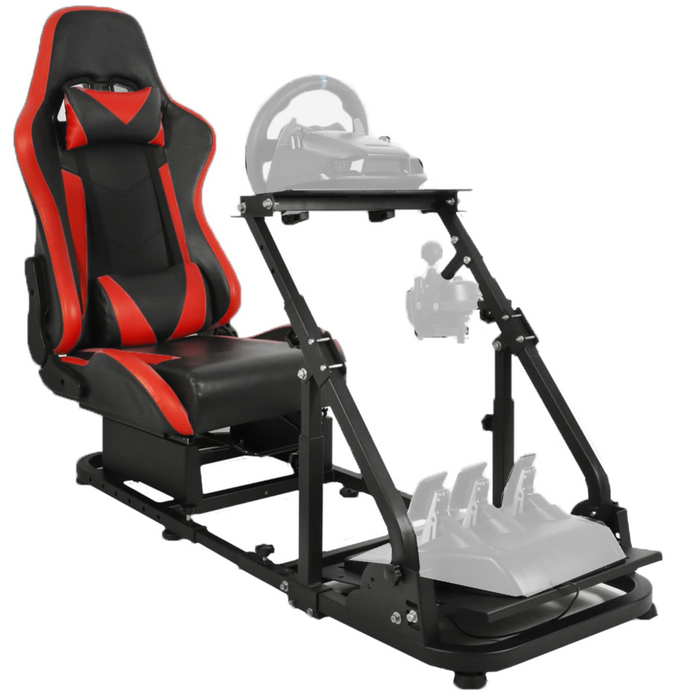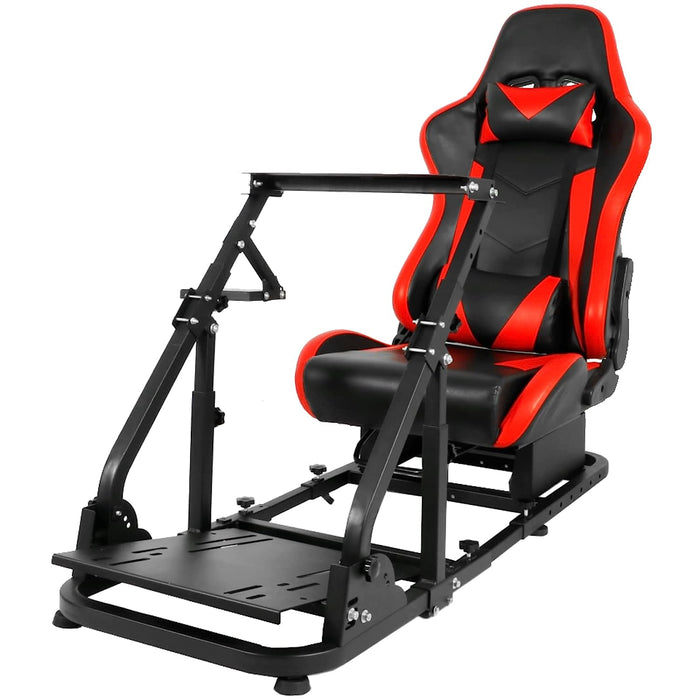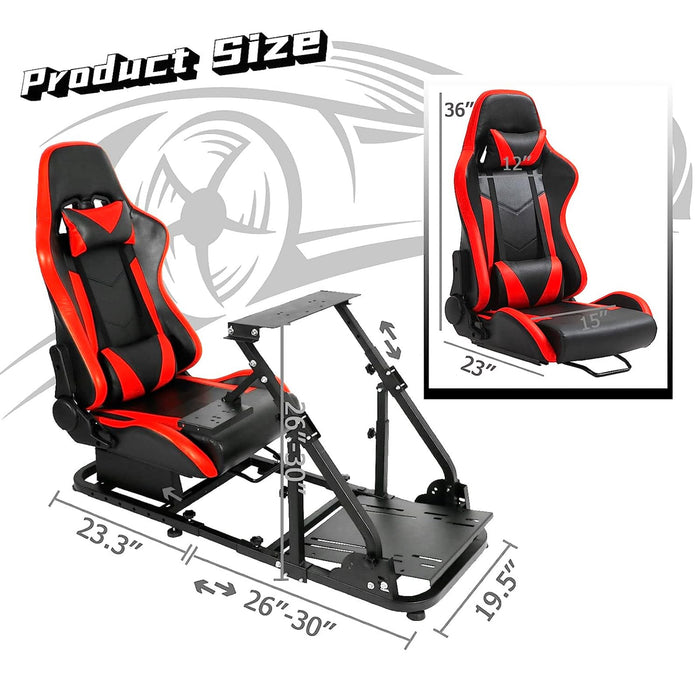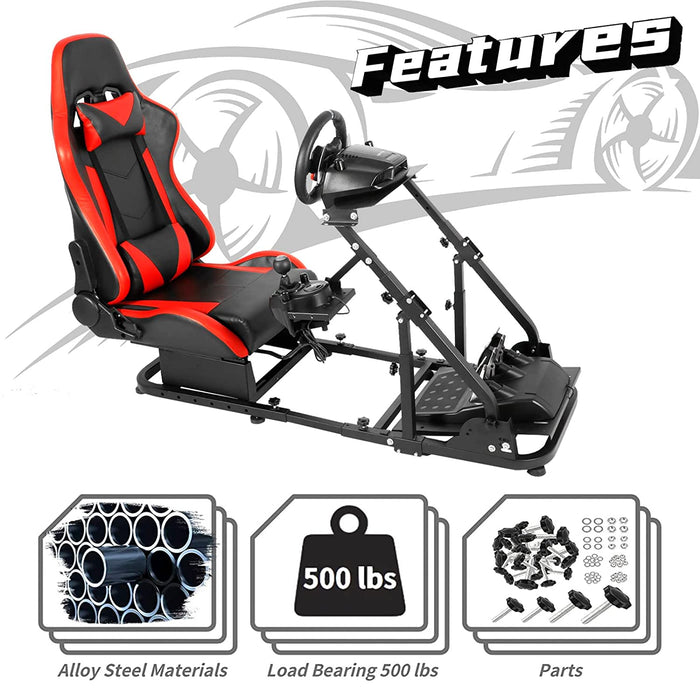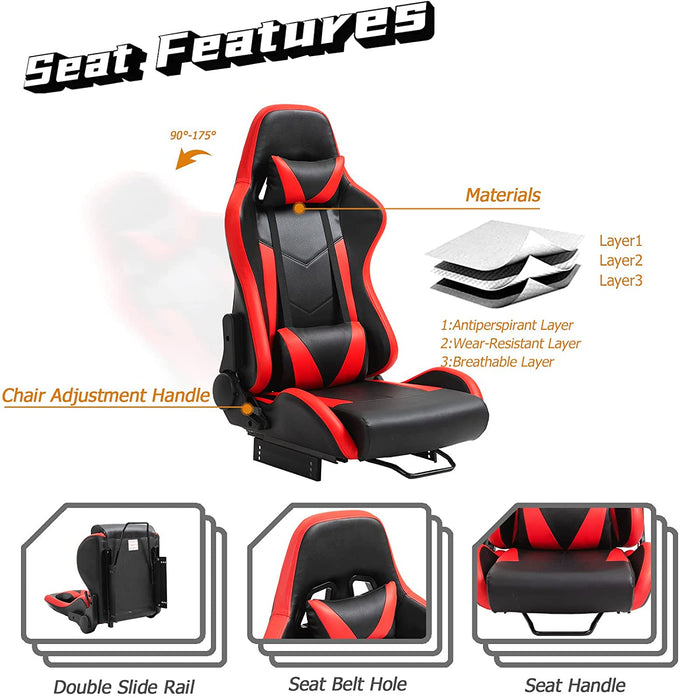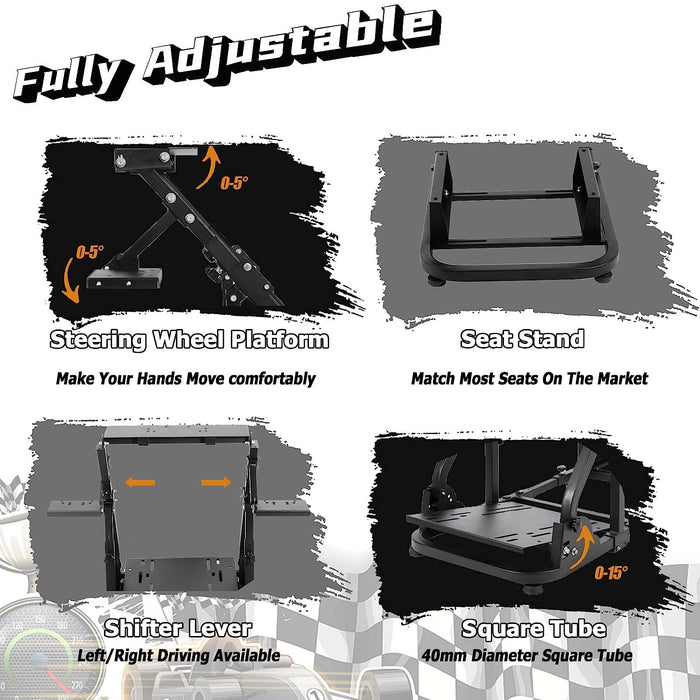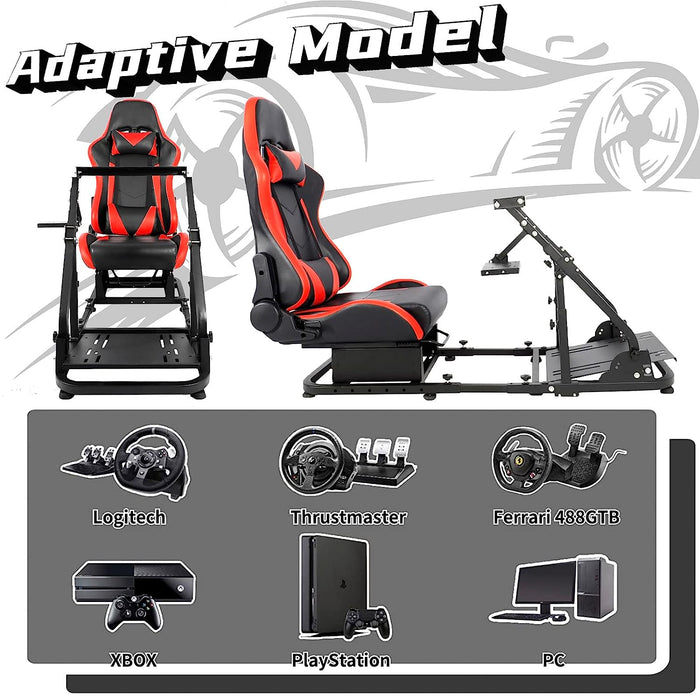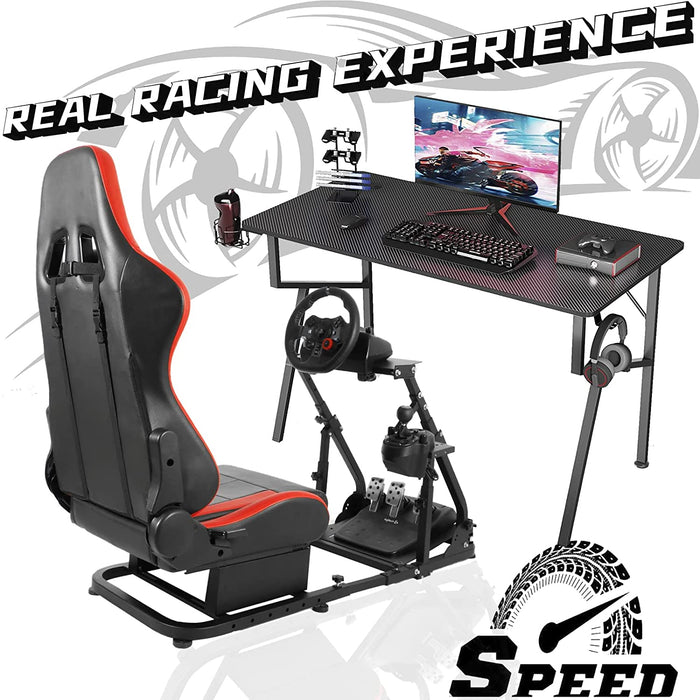 Minneer™ Racing Simulator Cockpit with Red Seat Racing Wheel Stand Fits Logitech G923 G29 G920 Thrustmaster Fanatec Adjustable Steering Wheel and Pedals not Included
【Free Adjustment】The height, length, pedal position and shift lever position of the frame can be adjusted freely. The front and rear position of the seat and the angle of the backrest are adjustable.


【Premium Material】The steering wheel cockpit is made of solid alloy steel, double black paint, durable, easy to clean and wipe clean with a damp cloth. Four huge rubber feet are attached to the bottom of the racing wheel frame to ensure high stability and safety with no movement during gaming.

【Durable design】The gaming cockpit height and pedal angle can be freely adjusted, left and right gear switching, 4-arm support, stable triangle support, and can be folded after disassembly, eliminating the problem of shaking during use, doubling the stability.

【Red Seat】The seat material is made of smooth artificial simulation PU leather with neck pillow and lumbar pillow. The entire back of the game simulator frame consists of the seat and seat frame. Fully equipped for game authenticity.

【Compatible with most wheels】This is compatible with almost all logitech, fanatec and thrustmaster series racing wheels, pedals and gears, especially logitech G25, G27, g29, g920 racing wheels, truthmaster t Universal design steering wheel frame for 300rs and TXf458.

【Special note】Wheel,pedals and gear levers are not included. We make every effort to provide you a good shopping experience.
Product Overview
Product Features
left and right driving

The shift lever on the frame can be interchanged between left and right. Suitable for left-handed and right-handed hands. You can adjust the position of the shift lever according to your own habits.

Pedal angle adjustment

The pedal angle can be adjusted. The pedal angle can be adjusted by loosening the bolt securing the pedal and pushing the support arm. The adjustment angle is 0-15°. It can make your game more comfortable.

Height adjustable

The height of the support can be adjusted by extending the support arm. The adjustable height is 4.3 inches. It is suitable for most people's height. This allows the steering wheel to be mounted at a comfortable height.

Angle adjustable

Adjust the angle of the platform to the most suitable angle for you, the adjustable angle is 5°. Suitable for most people's needs. This allows you to wear the steering wheel at a comfortable angle.