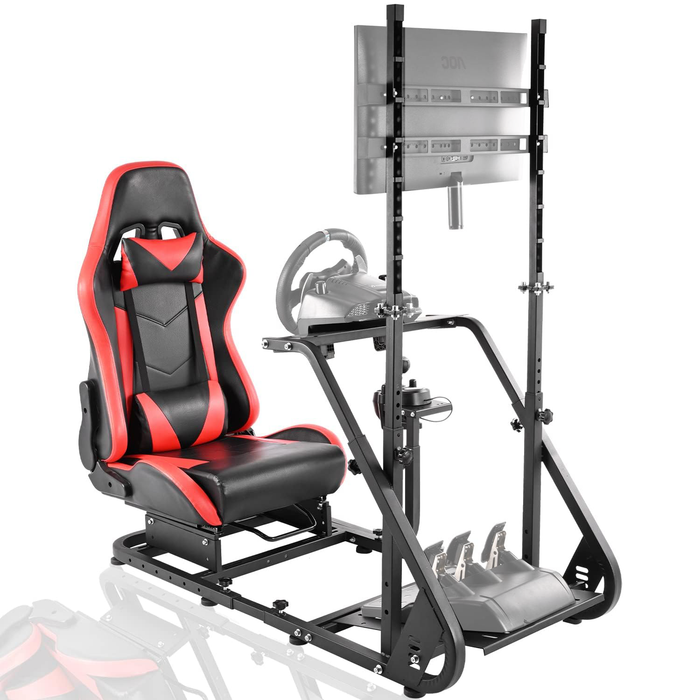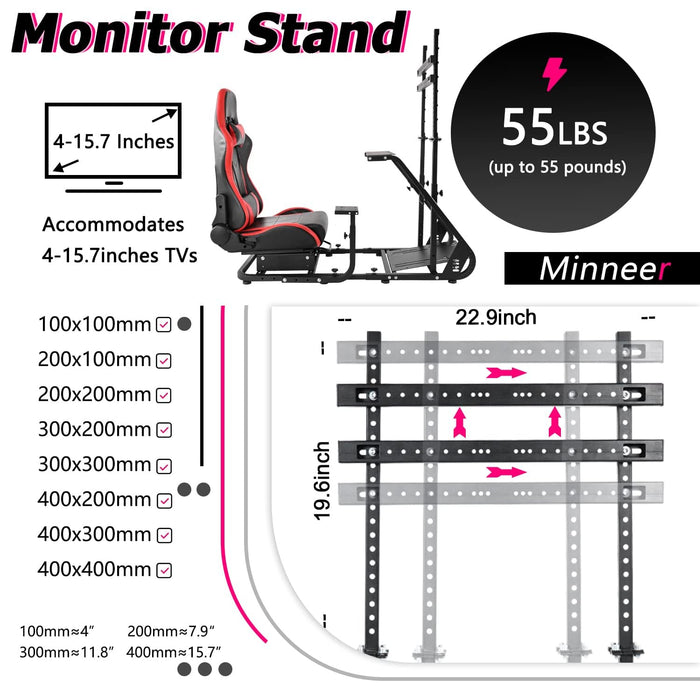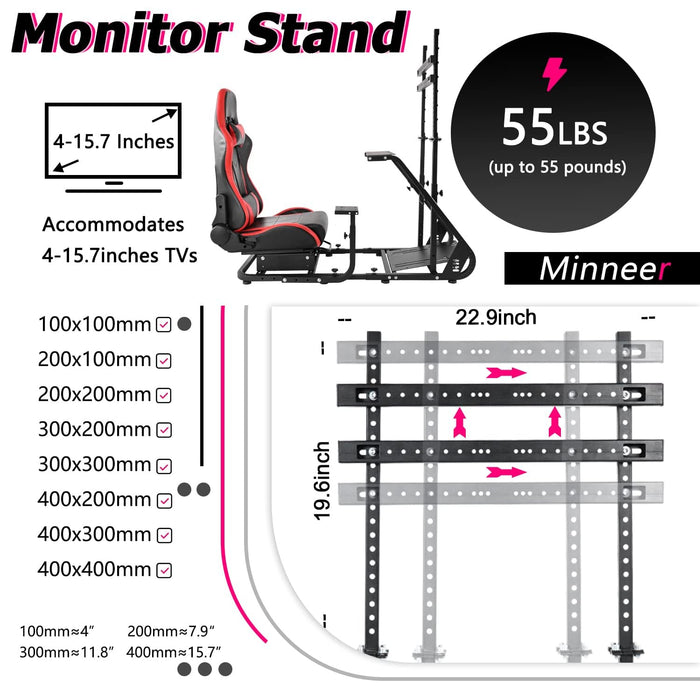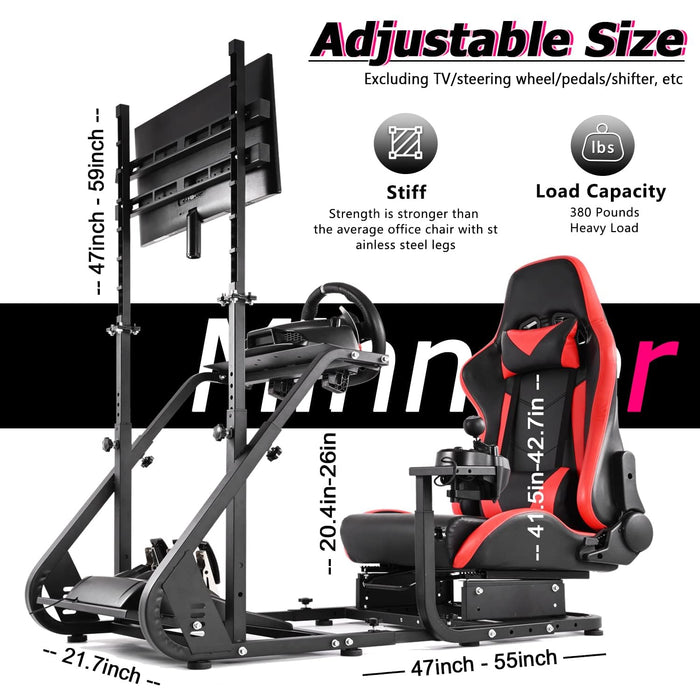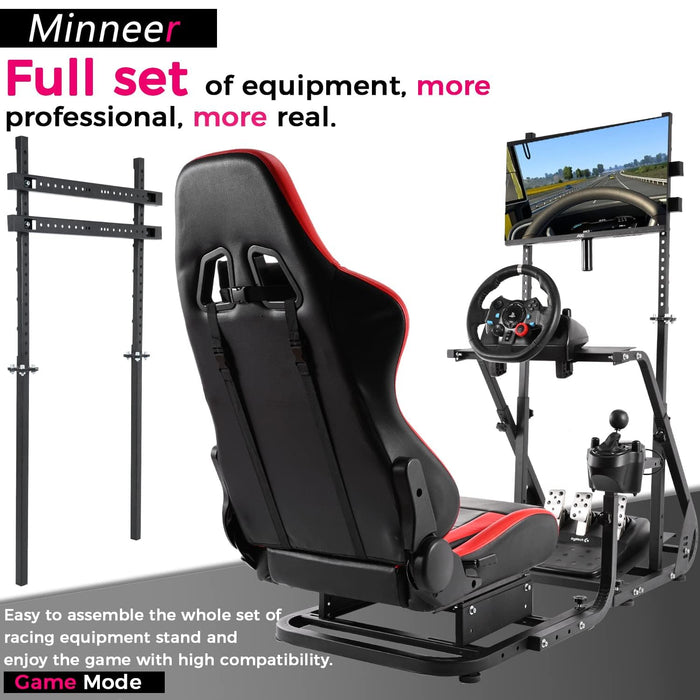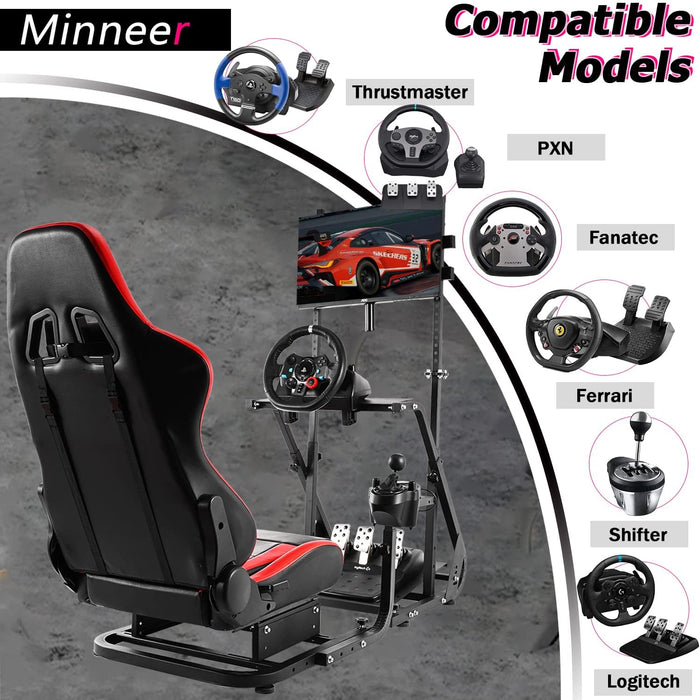 Minneer™ Racing Gaming Seat Steering Simulator Cockpit Racing Wheel Stand Fits All Thrustmaster All Fanatec Wheels Fits Xbox/Playstation/PC Logitech G25/ G27/G29 / G920 With Display Bracket(Red Seat)
〖Fully adjustable〗: The racing simulator frame can be adjusted in height and pedal angle. The gear lever can be installed on the left and right. The distance of the seat mounting part can be adjusted. The seat can be adjusted back and forth and the backrest angle can be adjusted.
〖Wide Compatibility〗: The simulator cockpit universal frame is suitable for most major brands of steering wheels, pedals and gear levers, such as Logitech, Fanatec, Thrustmaster, etc. Compatible with most seats in the market.
〖Material〗: Seat color is red, material is smooth synthetic PU leather, plus neck and lumbar pillows, total load capacity is 400 lbs. Cockpit is made of alloy steel metal material, very durable.
〖Sturdy stability〗: The cockpit of the racing simulator is reinforced with triangular structure, which has good rigidity. There are also foot pads at the bottom of the bracket, which is more stable and durable.
〖Important Note〗: The wheels, gearshift and pedals are not included. Our seat and racing frame and monitor stand come in 3 packages and may not arrive at the same time, don't worry.