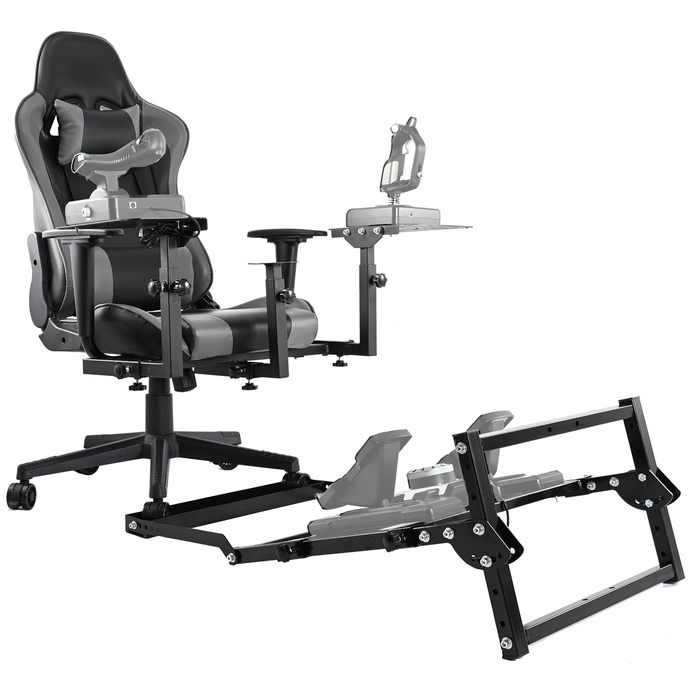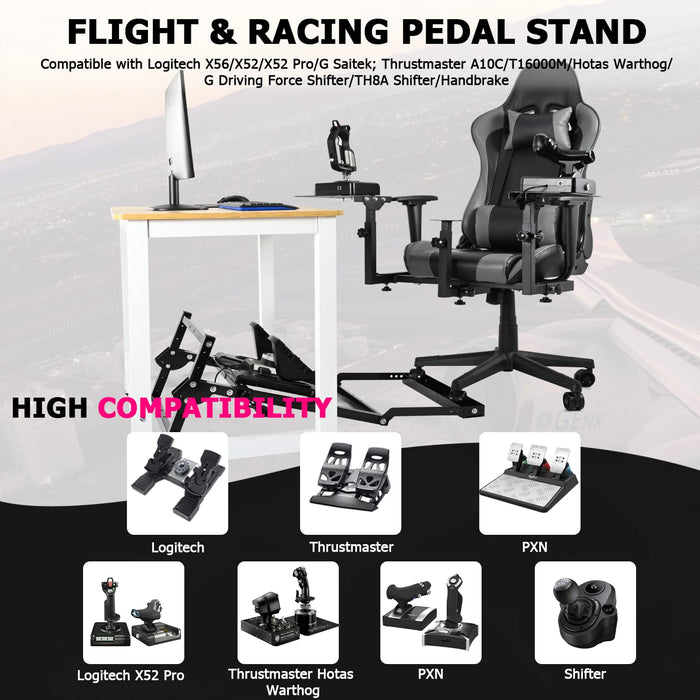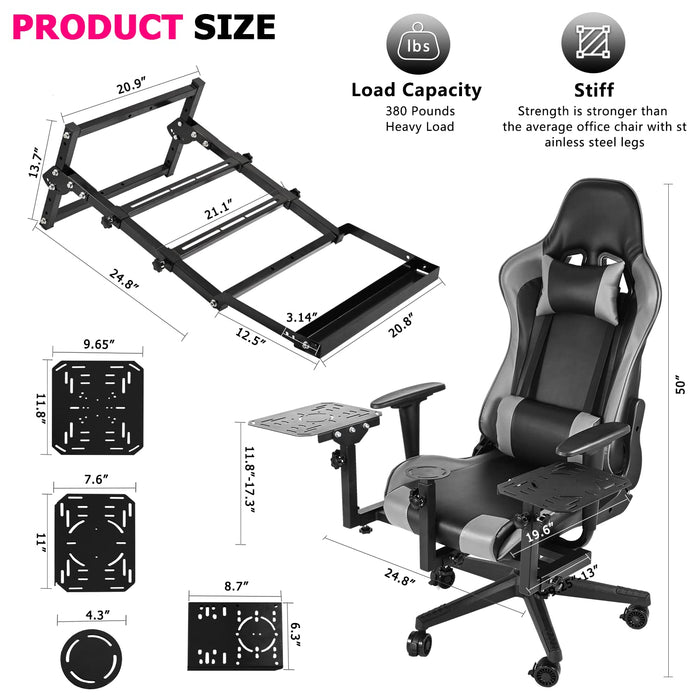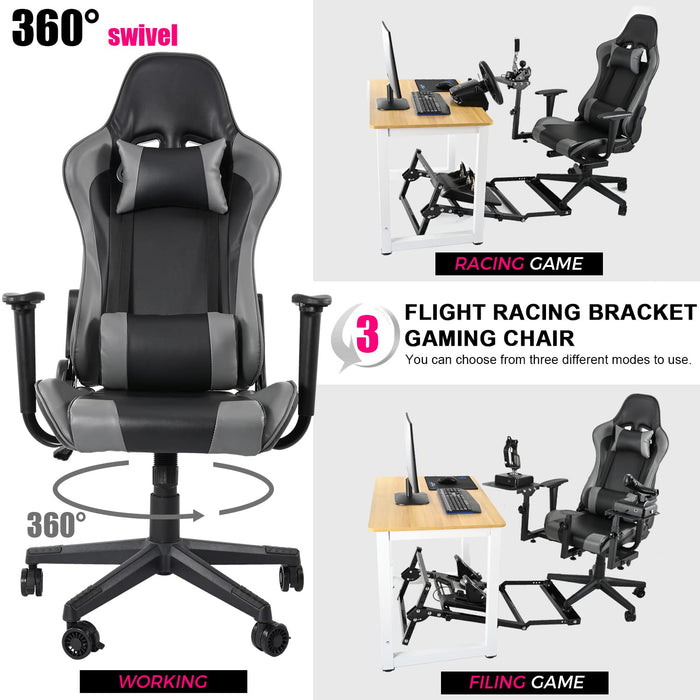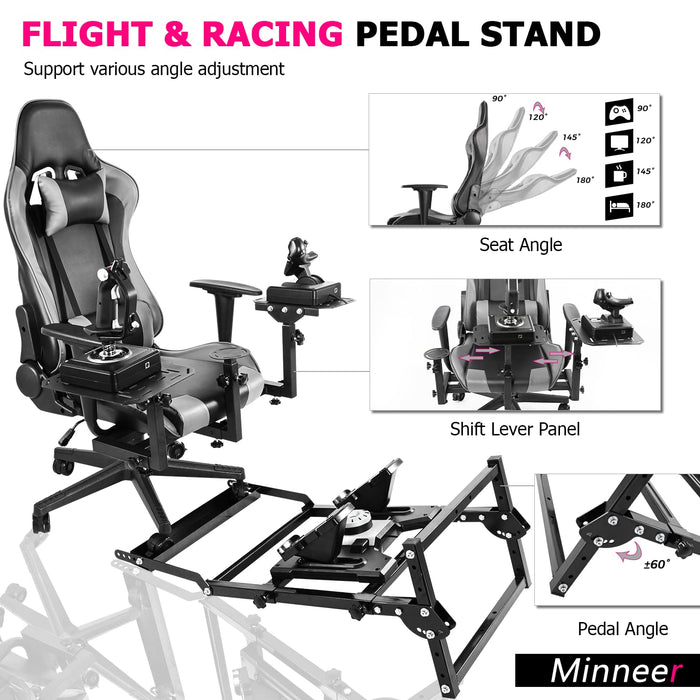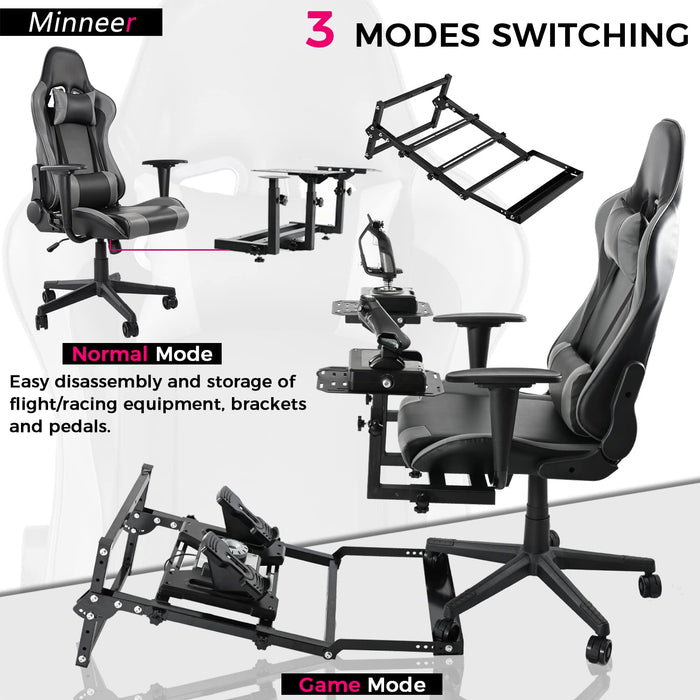 Minneer Flight Racing Joystick Bracket Gaming Chair Compatible with Logitech X56 X52 /Thrustmaster A10C Hotas Warthog (Include Joystick Bracket Base + Joystick Bracket + Pedal Mount)
【Flight Compatible】Compatible with Logitech X56/X52/X52 Pro/G Saitek; Thrustmaster A10C/T16000M/Hotas Warthog + All Pedals

【Racing Compatible】Compatible with G Driving Force Shifter/TH8A Shifter/Handbrake + All pedals

【Dual-Stage Fixation】The WHEELS of the gaming chair with LOCK can be effective in Flight & Racing Simulator games to maintain stability and prevent sliding. PEDAL BRACKET with seat fixing slot, effectively avoid sliding back and forth when using the pedal bracket. Enhance the game experience.

【Level 3 Hard Seat】The seat feels fresh, not easily deformed, and the combination of PE and PVC is closer to the real F1 race seat feeling. Seat backrest supports 90°-180° angle adjustment. Easy to switch between race mode and leisure mode.

【Customer Service】Please contact us by email if you have any questions. Customer service is online 24 hours a day to help solve your problems in time.