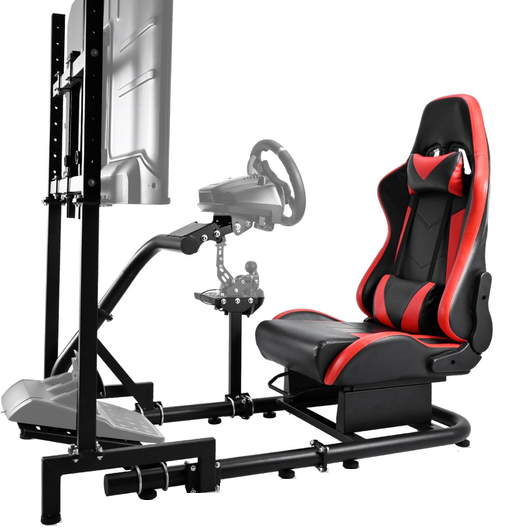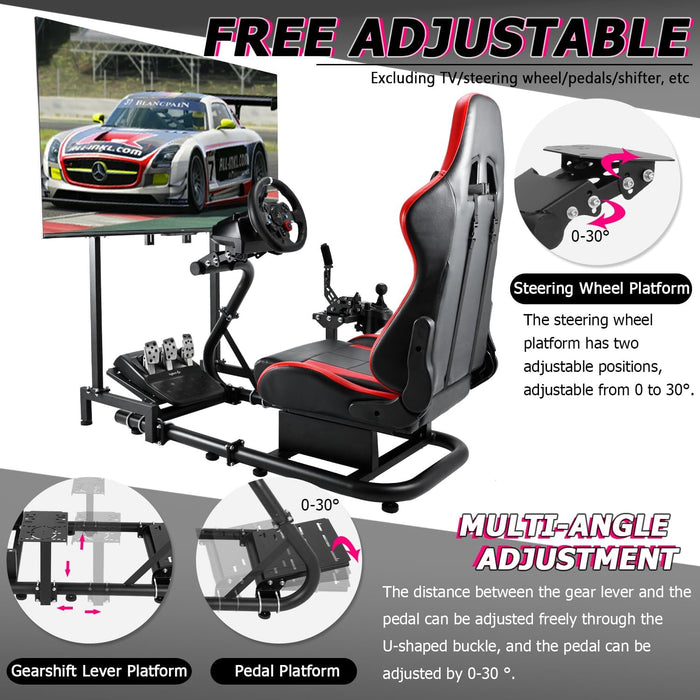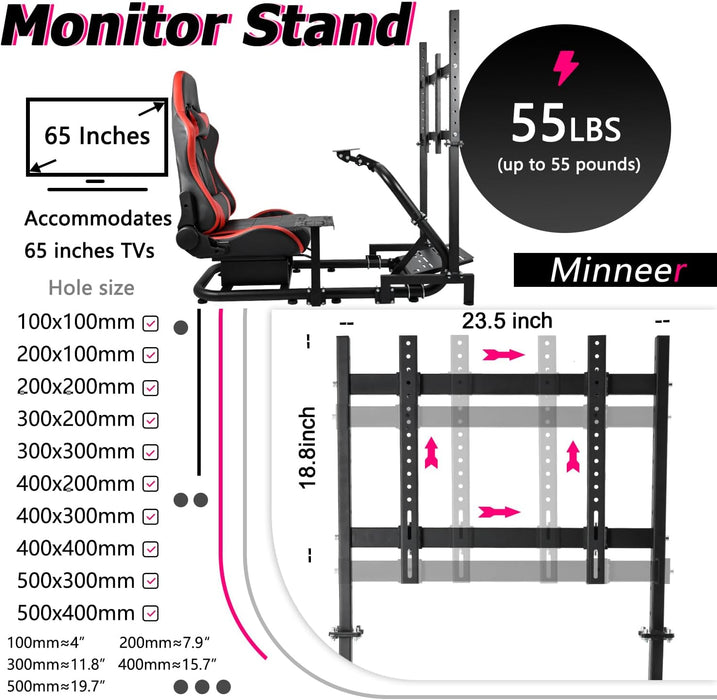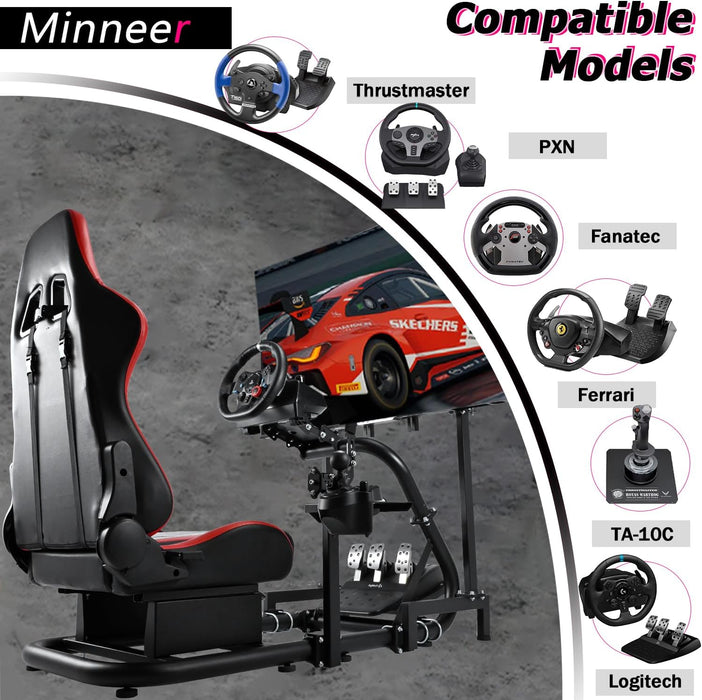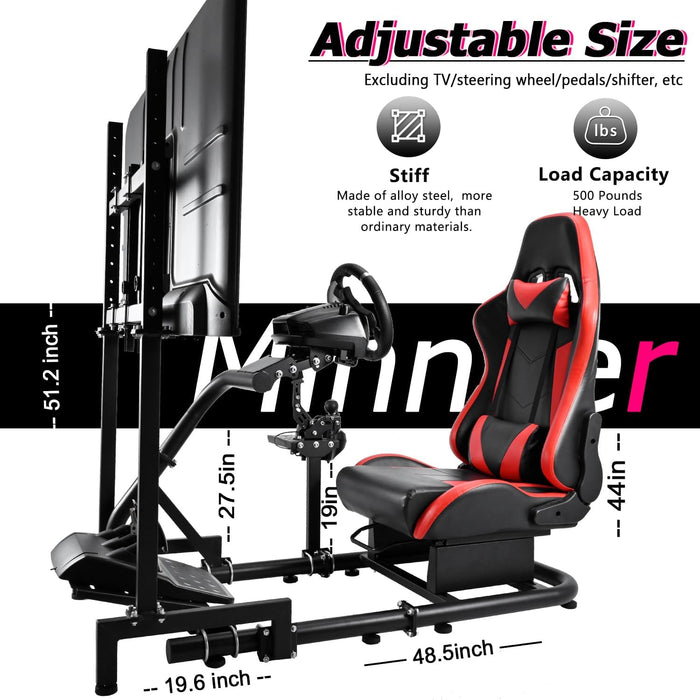 Minneer™ Racing Gaming Simulator Cockpit with Seat,Monitor StandFit for Thrustmaster T248PS/T248XBox Racing Steering Wheel Frame U-Bolts With Display Bracket Adjustable Height Wheel Pedals NOT Included
[Stability]: The racing simulator cockpit frame is an exclusive frame design with alloy steel construction. Additional steel components are added to the bottom of the frame. This makes the simulator one of the most special frames on the market. It can easily carry 100% of the force feedback. The weight capacity is 450 lbs.

[Adjustable]: The height and angle of the racing simulator frame is adjustable. The distance and height of the seat mount can be adjusted according to your needs.

[Seat mount available]: The entire rear part of the mount includes the seat mount. The use of the whole set can bring you a real and complete racing experience.

[Red seat]:The seat material is made of smooth artificial simulation PU leather, and with neck pillow and lumbar pillow; the whole rear of the game simulator stand consists of seat and seat support. Fully equipped to increase the authenticity of the game.

[Special Note]: Steering wheel, pedals and shifter are not included in this product.