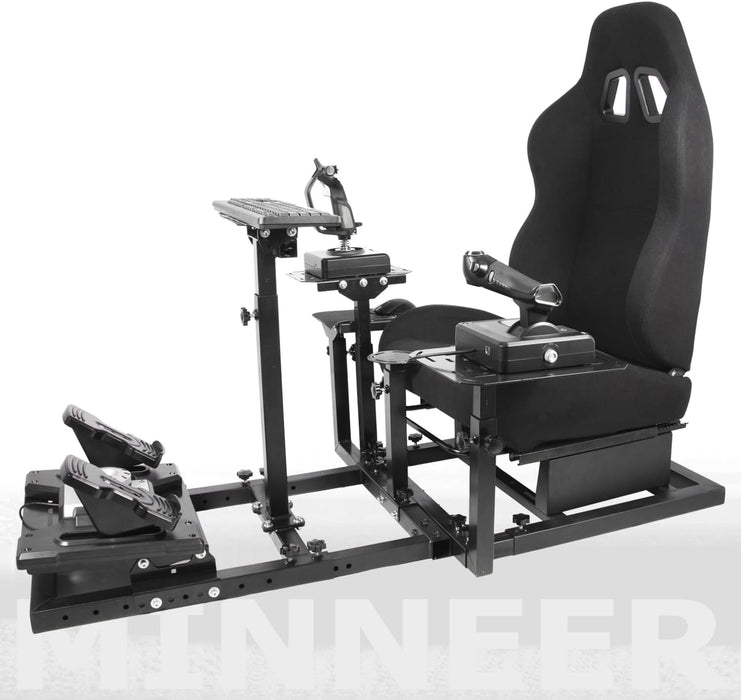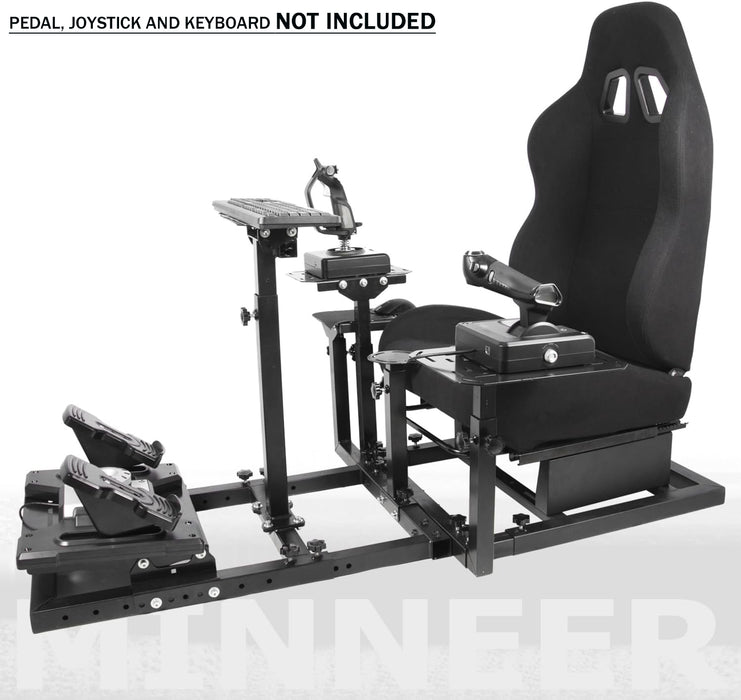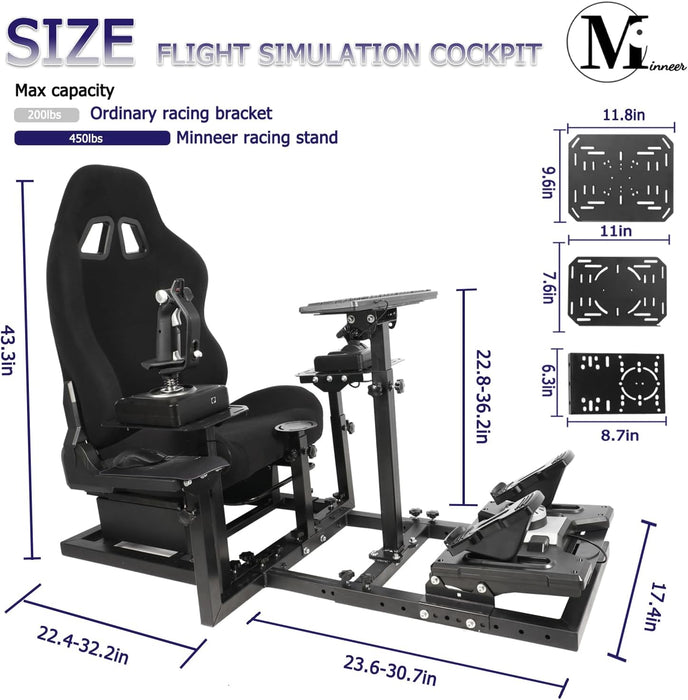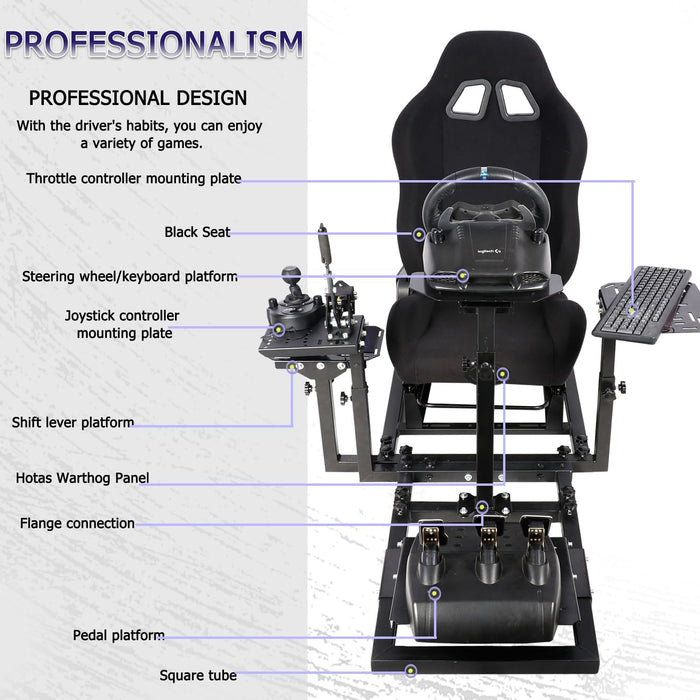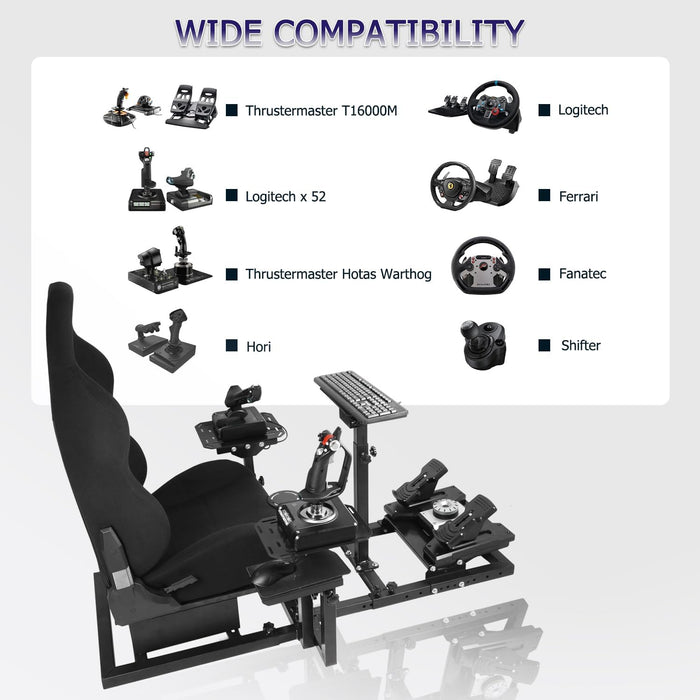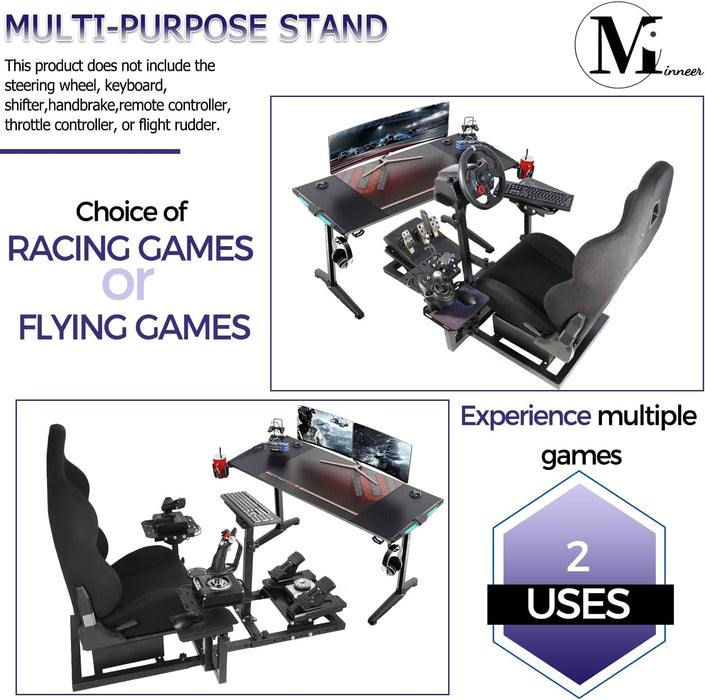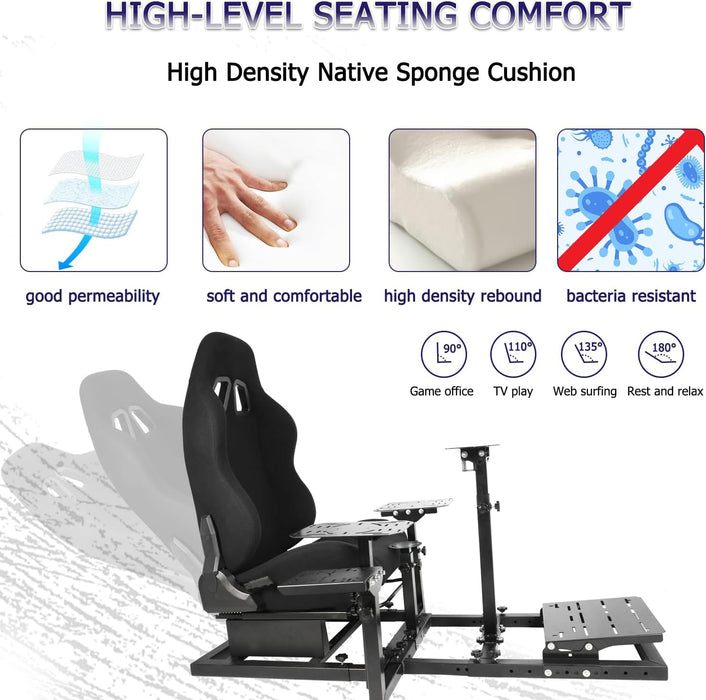 Minneer™ 2023 NEW Flight Simulator Cockpit Fit for Logitech X52/X52pro/X56, Thrustermaster HOTAS WARTHOG, Compatible with G25/G27/G29/G920/G923/TMX/T150/T300 (Included Black Seat)
#30 day price difference # If there is a price difference within 30 days, please E us.

【3 Shipping Packages】:Due to the excessive size of the product, we will divide it into three packages for transportation. Once the product is shipped, we will promptly send a tracking code viaemail. The package may not arrive at the same time, please contact us promptly if you have anyquestions.

【Applicable Racing / Flyight Controllers】:The flight simulation cockpit can be directly installed with Logitech X52/X52pro/X56, Thrustermaster Hotas Warthog and other flight controllers, also can be installed with Logitech/Thrustermaster racing controllers.

【Stable structure】:The new design of a 40MM large steel pipe enhances the stability of the structure. Weighing 400 pounds, the cockpit's load-bearing capacity has been improved.

【Fully Adjustable】: Completely adjustable wheel, gear shifter and pedal positions.
Product Description