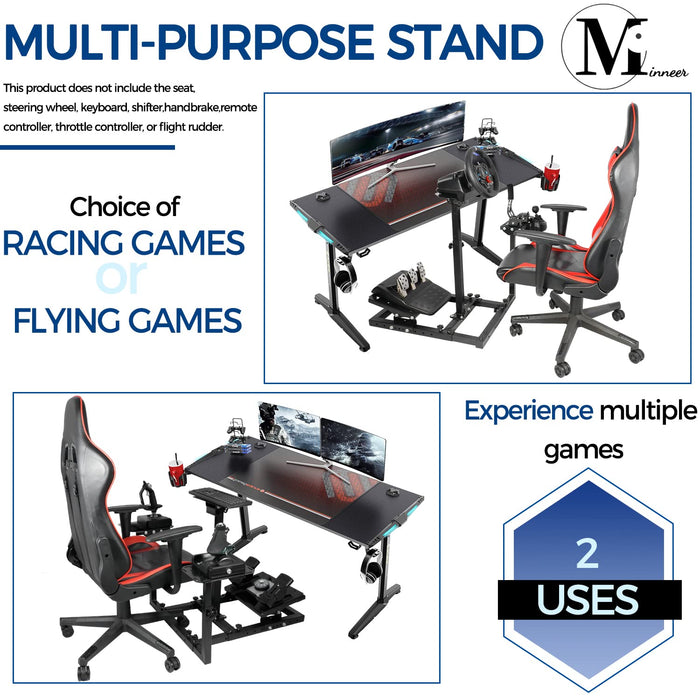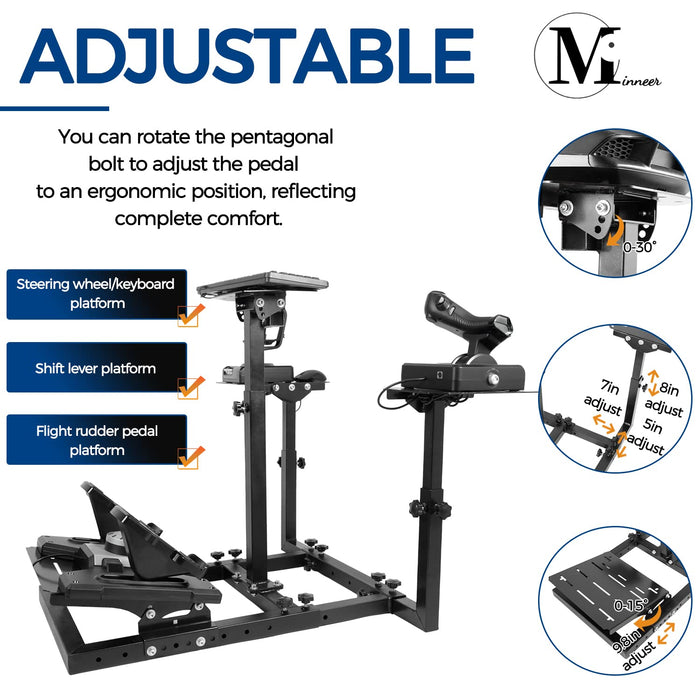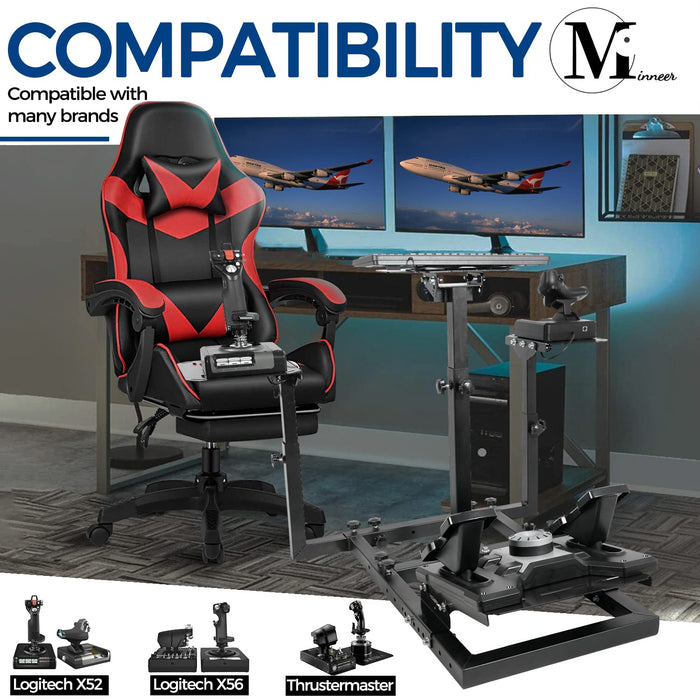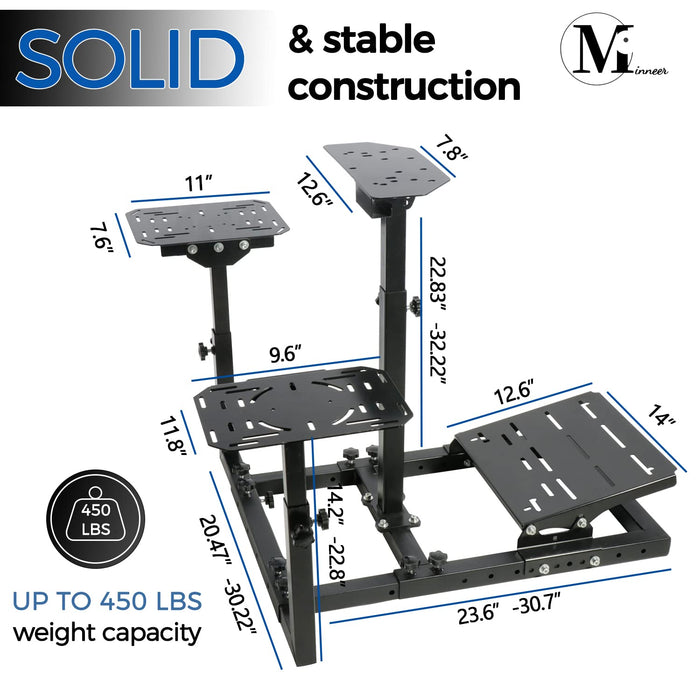 Minneer™ Flight Simulator Cockpit Fit for Logitech X52/X52pro/X56, Thrustmaster HOTAS WARTHOG, Compatible with G25/G27/G29/G920/G923/TMX/T150/T300 Racing Wheel Stand (Controllers Seat not included)
【Applicable Aircraft】 Flight simulation cockpit can be directly installed Logitech X52/X52pro/X56, Thrustermaster Hotas Warthog and other flight controllers, but also can be installed Logitech/Thrustermaster racing controller.

【40MM Large Steel Tube】The 40MM large square tube design, which breaks the market convention, raises the stability ceiling of the square tube cockpit. No matter what type of motor you have, you can easily drive it!

【400 Pounds Heavy Load】 Professional engineers after 2 years of design optimization, greatly improved the carrying capacity of the cockpit. It allows more drivers to enjoy the game comfortably.

【Fully Adjustable】Pedals front/back/angle adjustable, shift lever front/back/height adjustable, steering wheel bracket height/angle adjustable.

【Professional Service】If there is any problem, please contact us. We will provide attentive and professional service within 24 hours.
Product Description
Flight Simulation Cockpit & Racing Simulation Cockpit
Flight Simulation Cockpit & Racing Simulation Cockpit Dual Purpose: This product is designed to meet the broader needs of customers, using 40MM thickened steel pipe, the width of up to 1.2M, a substantial incentive sports games at the same time to ensure the safety and stability of the game to improve the game experience.
Steering wheel platform

The steering wheel platform 0°-30° adjustable and removable, friendly to customers of different heights, ensuring long hours of play while not feeling tired.

Pedal Platform

Adjustable pedal platform angle for almost all flight/racing pedals on the market, also suitable for different body types

Oversized shifter / rocker platform

Extra large size with multiple holes to meet the needs of different models of flight rockers or racing handbrake shifters, Plate thickening, 3 bolts, can support 50kg
Alloy steel construction / double snap adjustment
The support can be adjusted at all angles, more ergonomic structure, friendly to customers of any body type