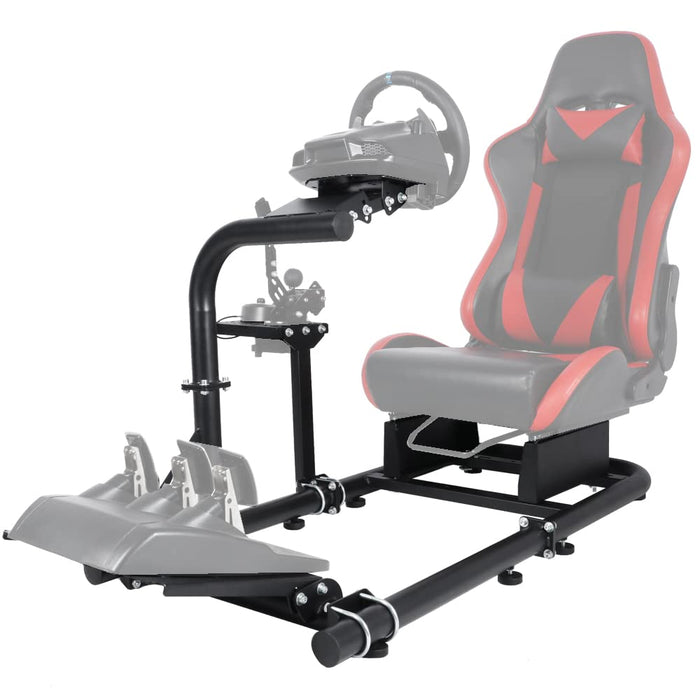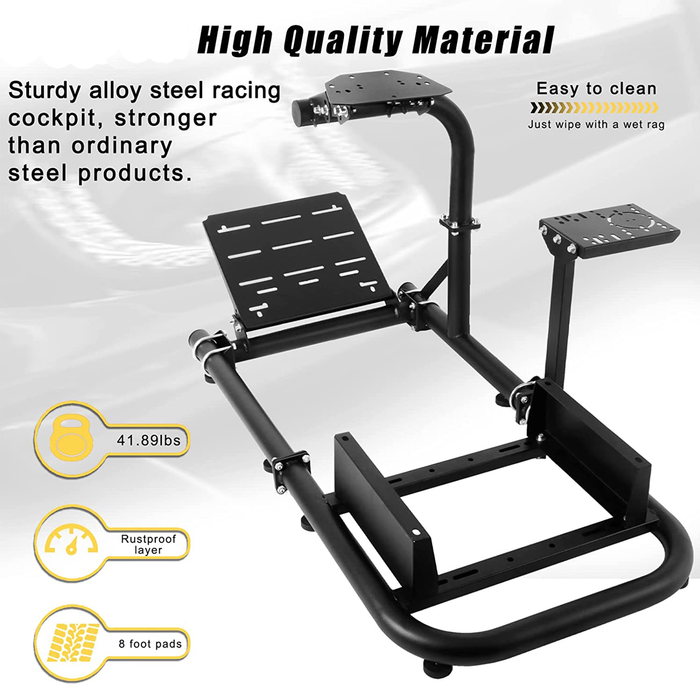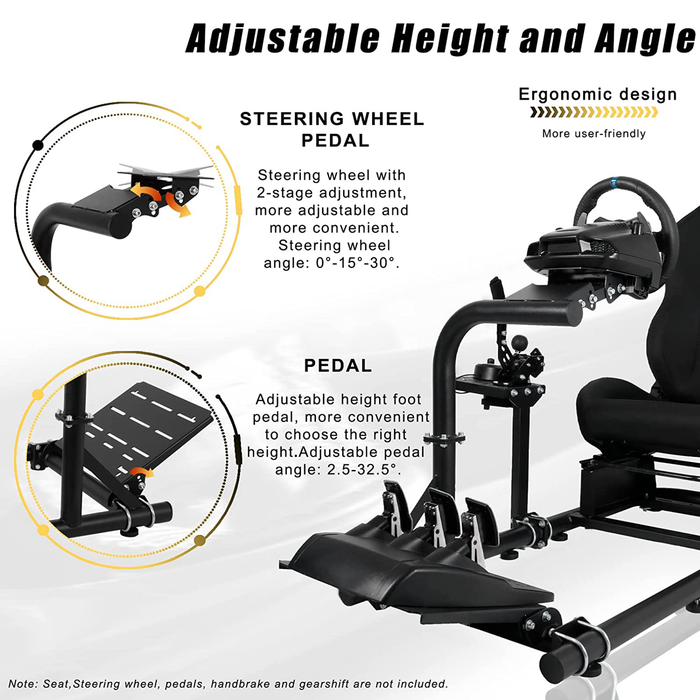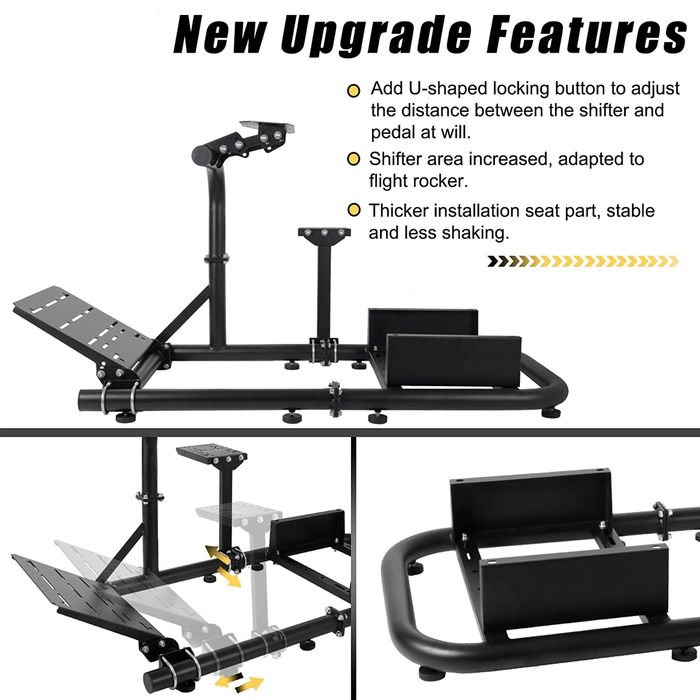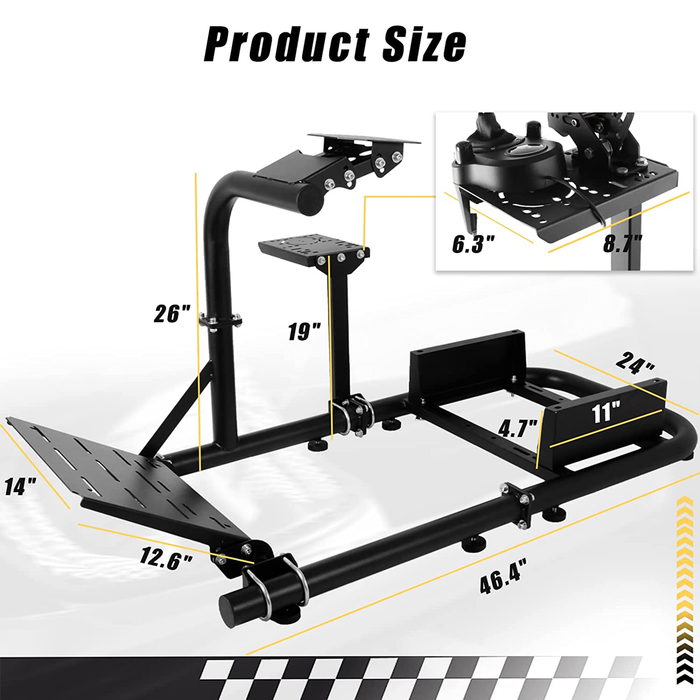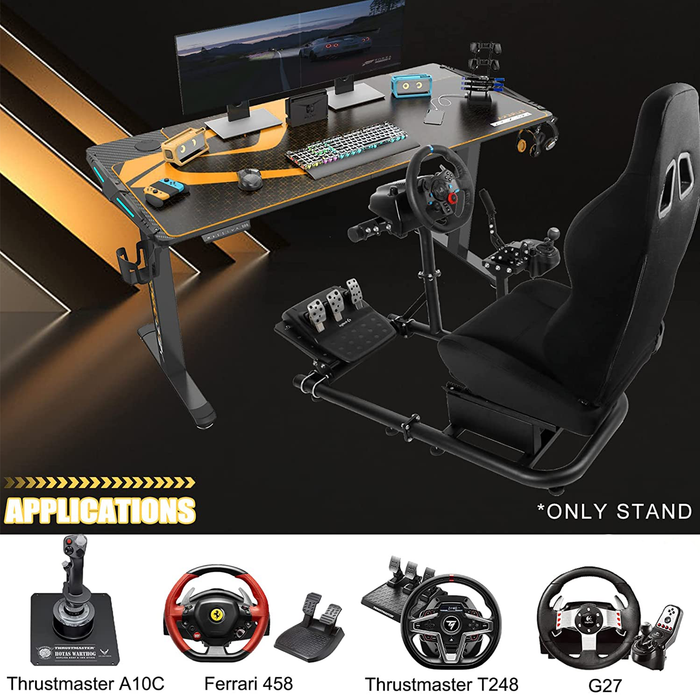 Minneer™ Driving Simulator Cockpit Fits for Logitech G25 G923 G920 Fanatec Thrustmaster Gaming Wheel Stand Single Arm Large Round Tube Game Accessories Steering Wheel Pedal Handbrake Not Included
【Round Tube Structure】 50mm round tube stable structure enables the racing simulation cockpit to withstand greater loads. Stylish streamlined design, imitating the appearance of real racing cars, you can feel the feeling of real racing cars at home.
【Design】In the bent part of the racing wheel stand, a separate support bar will make your driving comfort greatly improved, not affected by the support bar, you are using the racing wheel stand, access also becomes more free. After the unique design of the engineer, the bent part of the racing wheel stand, the support bar is added to form a triangle, making the whole racing wheel stand more solid and not easy to shake. And the single arm of the support rod and the peda
【Multi-position Adjustment】The pedals and steering wheel stand can be adjusted according to your own ergonomic position. This can make your hands and feet more comfortable in the game, and some of the joints have U-bolts for easy removal and adjustment.
【Seat Frame Adaptability】 The seat racing wheel stands are adjustable in width and have pre-drilled mounting holes. In this way, our racing simulation stand can match most seats on the market, and even consider DIY punching holes to install car seats.
【Flange structure】The racing driving simulation stand is designed with a flange structure, each joint is fixed with 4 large screws, providing professional, stable and safe driving equipment for professional racers.
【Shift Lever】 Compared with the traditional racing wheel stand, the shift lever of the racing wheel stand can be installed in any position of the bottom round tube, according to your different preferences, install the position that suits you, while the panel part of the shift lever, the area and hole greatly increased a lot, you can install the handbrake and shifter at the same time, in addition, the racing wheel stand is also compatible with Thrustmaster A10c
【Compatible】 This is a universally designed steering wheel stand for most racing brands on the market, such as Logitech G25, G27, G29 and G920 racing wheels, Fanatec and Thrustmaster t300rs and TX f458 series racing wheels, pedals and gears
【Please Note】 Our products do not include handbrake, pedals, steering wheel, shifter and seat. Service: We will contact the warehouse for delivery within 24 hours, feel free to contact us with any questions, we wish you a pleasant shopping experience.
---
Product Description