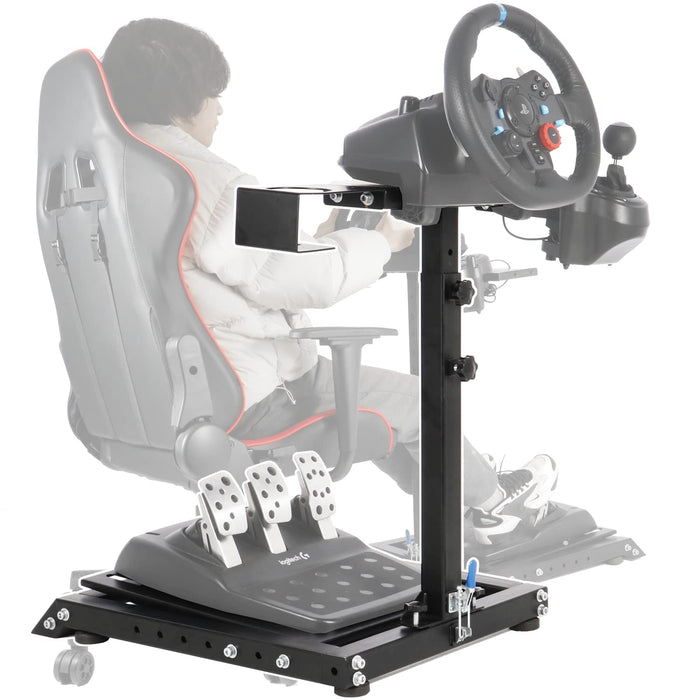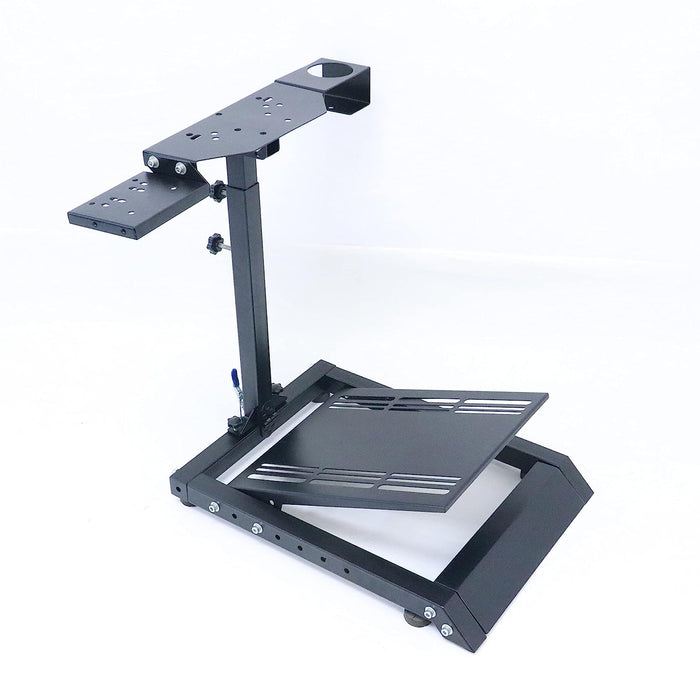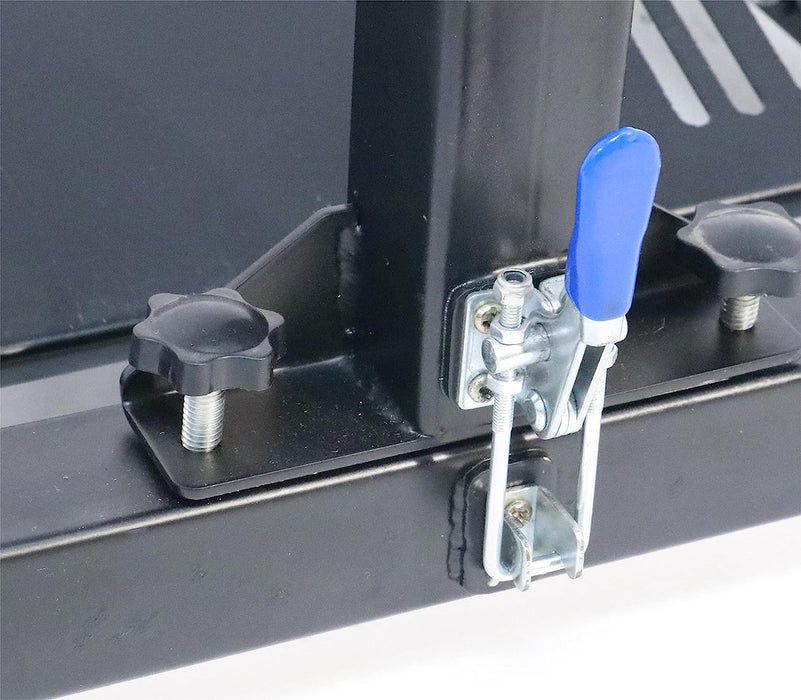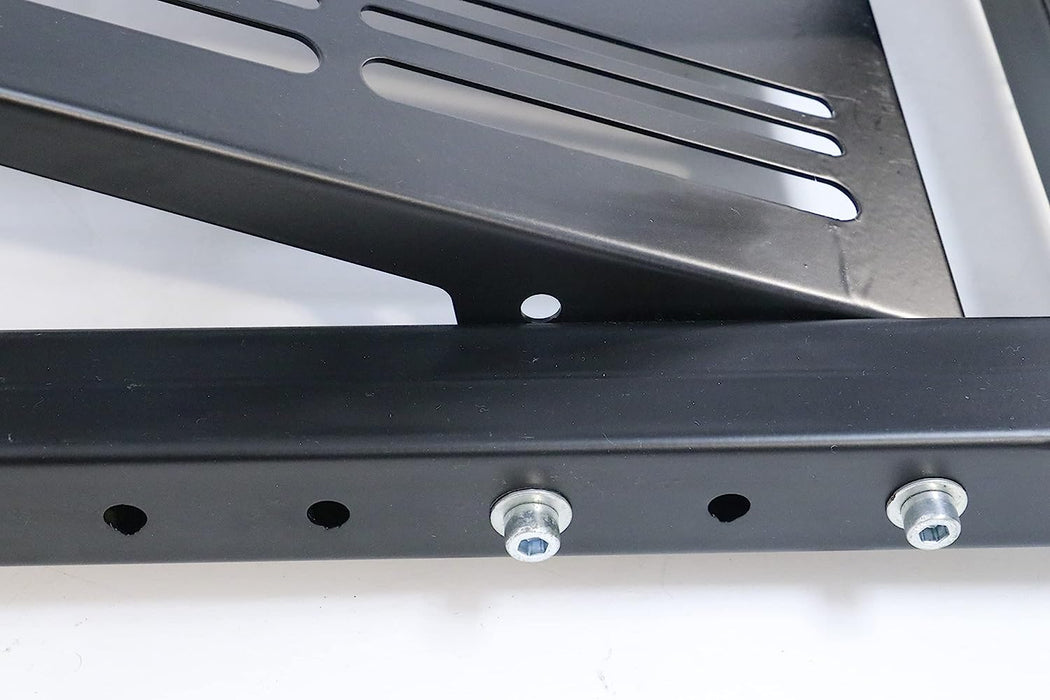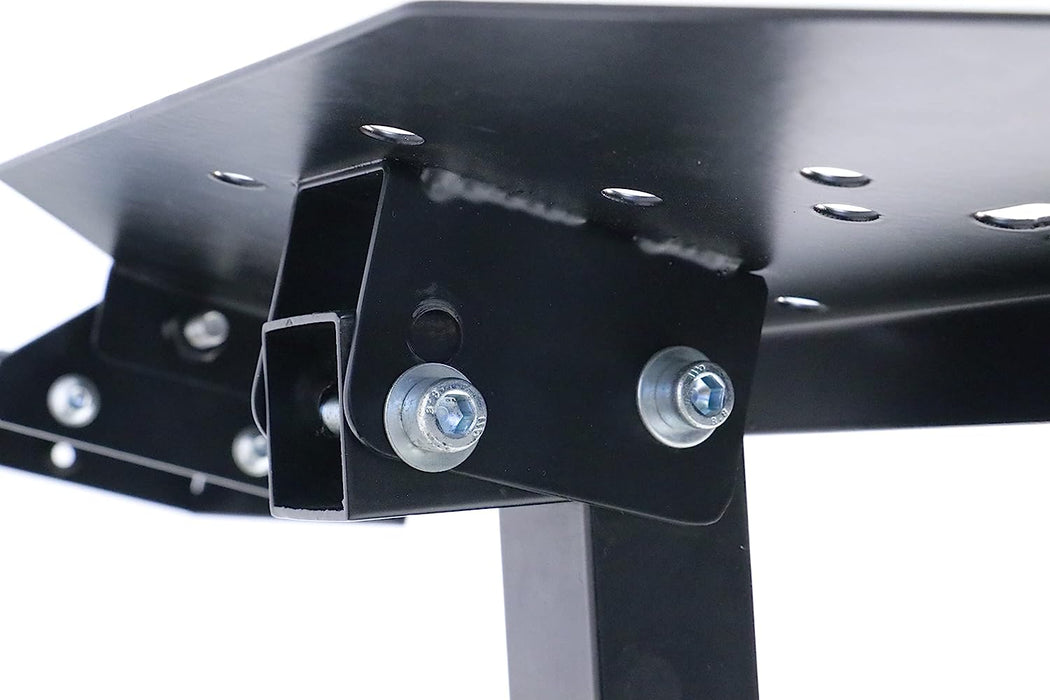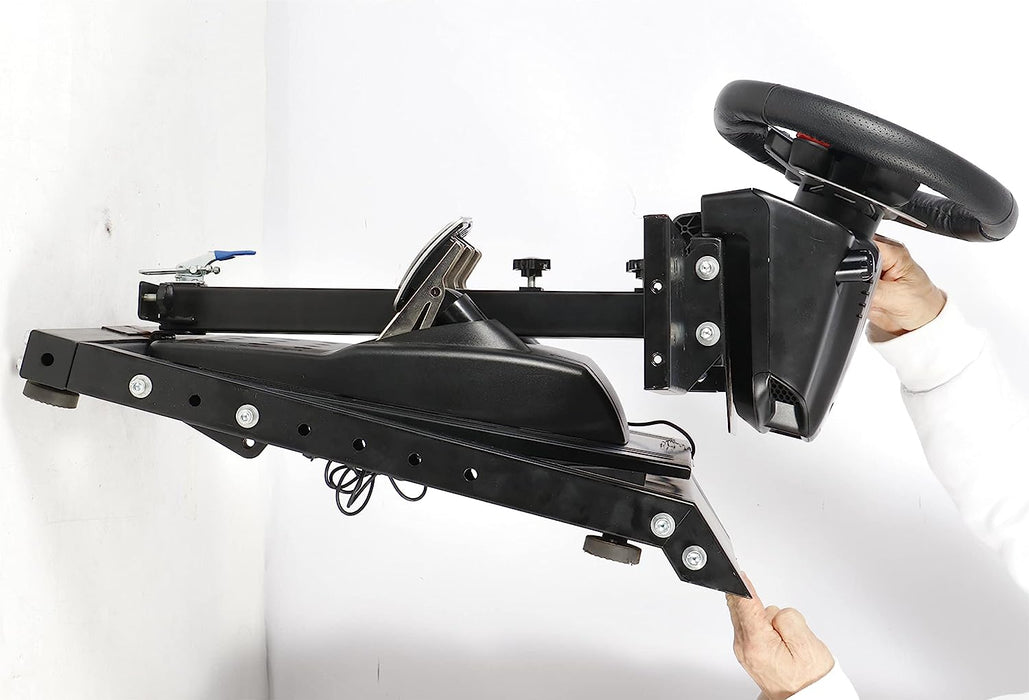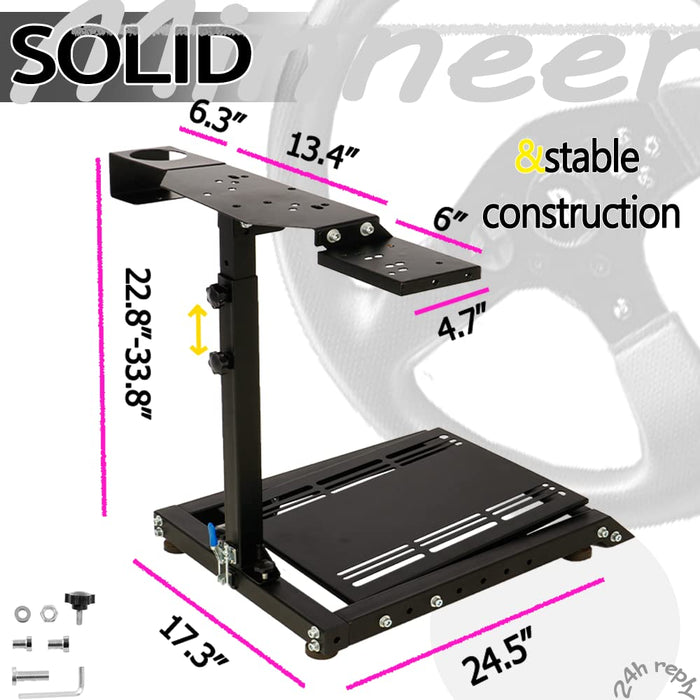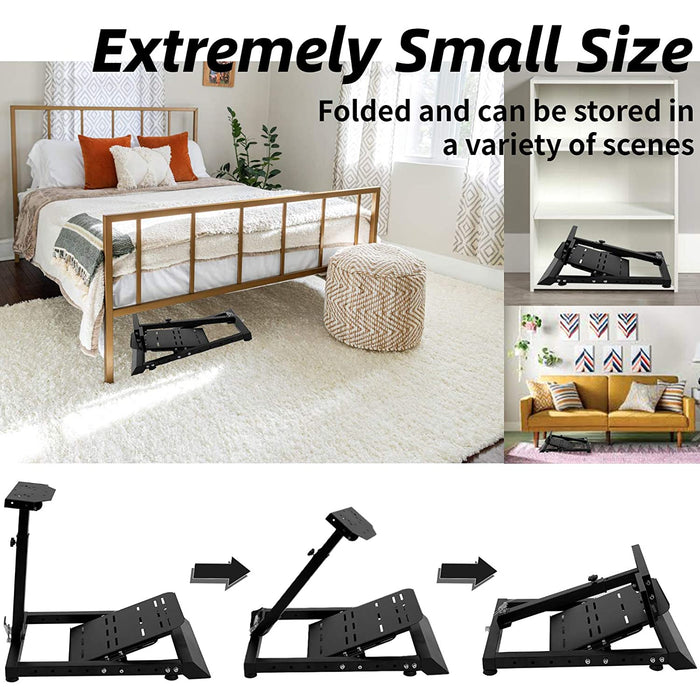 Minneer Steering Wheel Stand Compatible with Logitech G25, G27, G29, G920 Folding Racing Sim Rig, Wheel and Pedals NOT Included.

【High Compatible】This gaming wheel stand was adjustable for T150 T150PRO T-GT T80 T300RS(GT) T300 T500RS TX,TMX 599XX EVO TM T3PA-PRO T300 Ferrari GTE TH8A Ferrari 458 Spider,Ferrari GTE Ferrari F430 Ferrari 458 Italia,Logitech G25 G27 G29 G920 Driving Force Shifter GT
【Sold Upgrade】The whole racing bracket is designed with higher quality carbon steel and stable structure. More sturdy, smooth surface, not easy to rust and fade.
【Add More Adjustments】The height of the bracket can be adjusted according to different hole positions. Also the pedal has 3 angle adjustment gears and 5 holes for distance adjustment. Racers have more options to enjoy the game.
【Extermely Small Folded Size】Just open the button and you can finish folding instantly. After folding, it can be stored under the bed, under the desk, in the cabinet and other narrow corners.
【Please Note】Wheel, pedals and shifter not included. Whatever questions you may have, just contact us. We will reply within 24 hours and try our best to solve the problem for you. You will find that you will be pleasantly surprised by our service.
Minneer Wheel Cockpit PRO Steering Racing Wheel Stand
We provide sim racing rig and flying enthusiasts with quality products to enhance their experience.
Wheel Stand Pro is about quality, durability and stability.
Steering Wheel Stand PC is compatible with:Easy to install, you can enjoy the excitement of racing in 5 minutes.
This wheel stand was adjustable for T150 T150PRO T-GT T80 T300RS(GT) T300 T500RS TX,TMX 599XX EVO T3PA-PRO T300 Ferrari GTE TH8A Ferrari 458 Spider,Ferrari GTE Ferrari F430 Ferrari 458 Italia,Logitech G25 G27 G29 G920 Driving Force Shifter GT.For Logitech steering wheels and Xbox steering wheels



Folds down quickly into a compact size