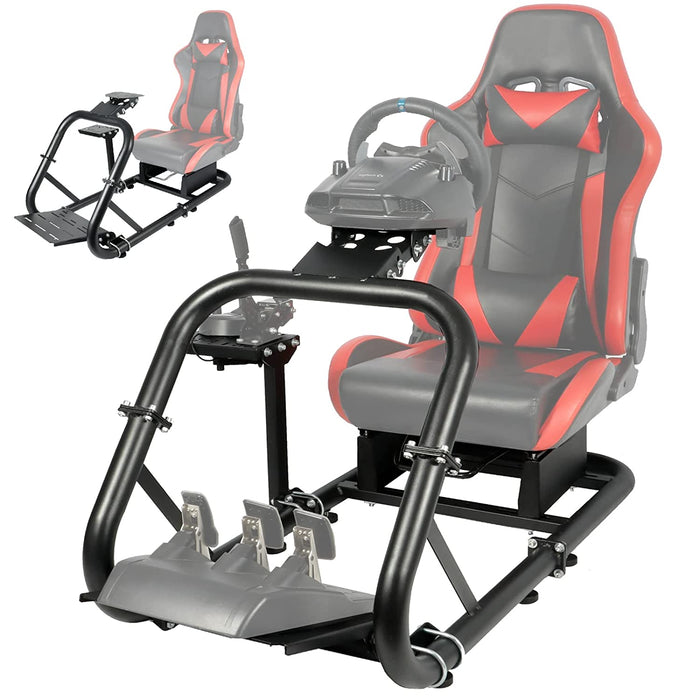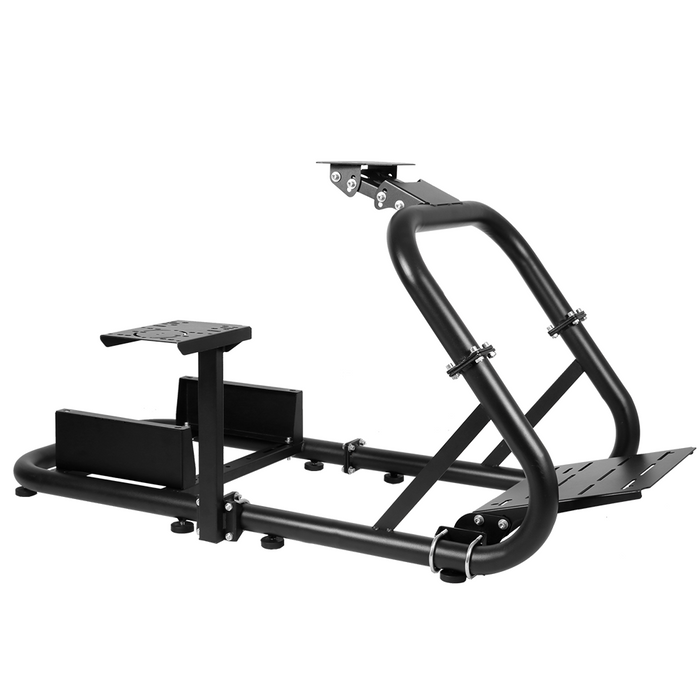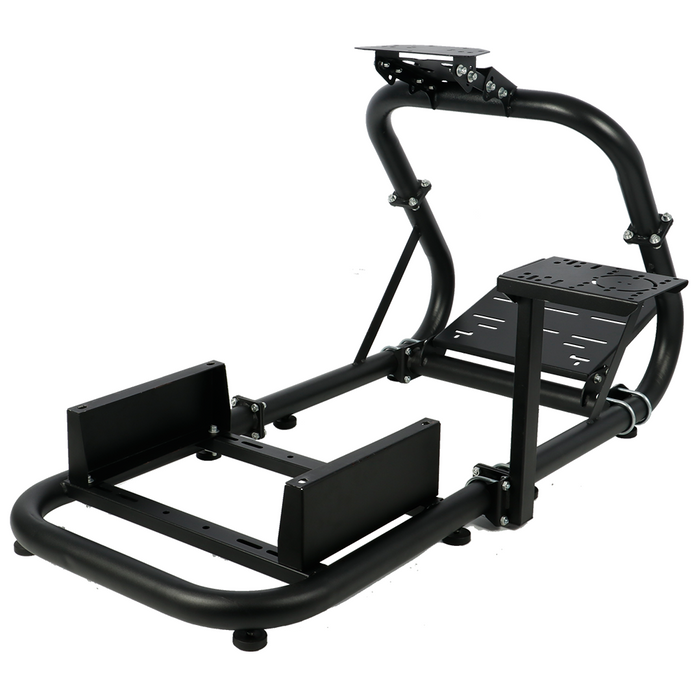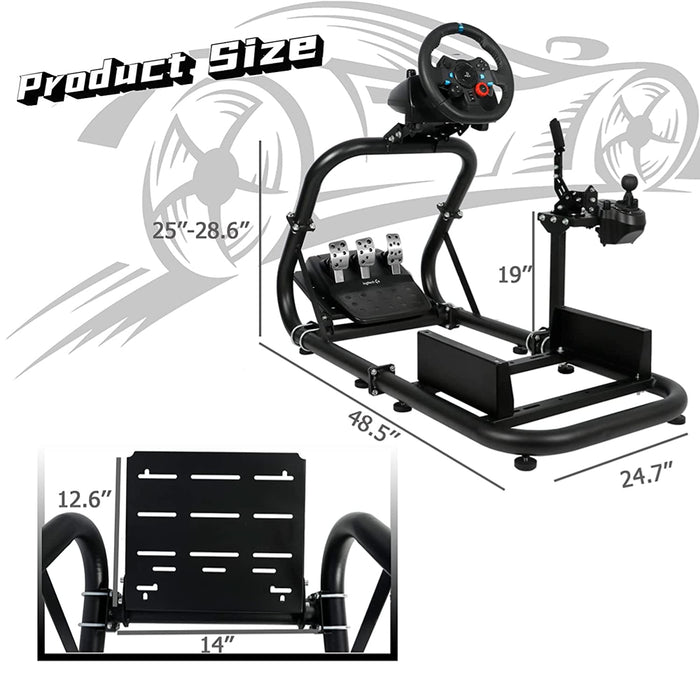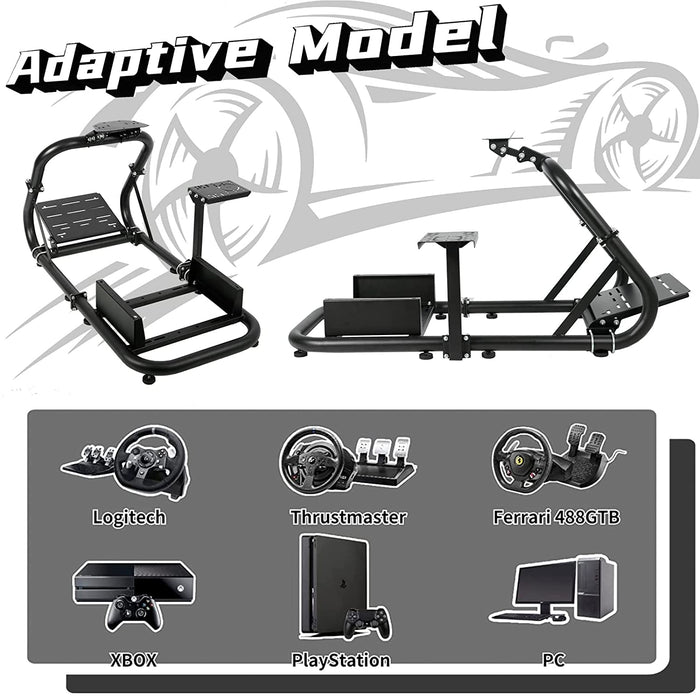 Minneer™ G920 Racing Simulator Cockpit Fits for Logitech G25 G27 G29 G920&G923 Thrustmaster T300RS TX Fanatec PC PS4 Xbox Steering Wheel Stand Without Wheels and Pedals, Seat
【Flange structure】The racing cockpit is designed with a flange structure, each joint is fixed with four large screws, providing professional, stable and safe driving equipment for professional racers.

【Structure upgrade】round tube diameter 50mm structure stability, hanging gear using three bolts fixed to make it more stable, and can be moved back and forth according to the use of the situation; hanging gear, foot pedals, steering wheel holes have increased the practicality of greater; surrender design so that its foot pedals and hanging gear can be moved back and forth according to personal needs; rear seat frame upgrade to use more stable, to avoid shaking when using.

【Multi-position adjustment】The steering wheel frame supports six adjustment positions, the angle can be adjusted between 0-45°, the height also has 120mm adjustment space, the pedal platform also has three gears. This can make your hands and feet more comfortable during the game.

【Seat Adaptation】The width of the seat frame is adjustable, with pre-determined mounting holes. In this way, our racing seat can match most seats on the market, and you can even consider DIY drilling and installing car seats.

【Compatible with most wheels】This is a universal design steering wheel mount for almost all Logitech, fanatec, thrustmaster series racing wheels, pedals and gears, especially for Logitech G25, G27, g29 and g920 racing wheels, truthmaster t300rs and TX f458.