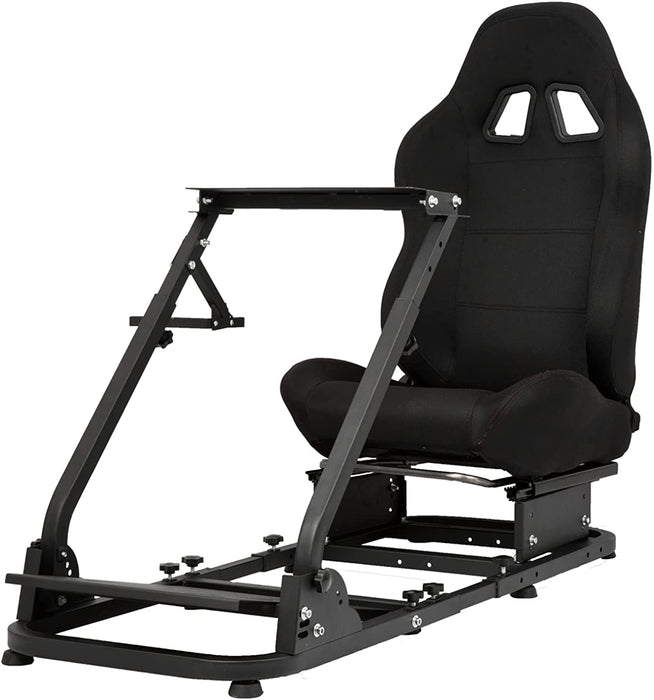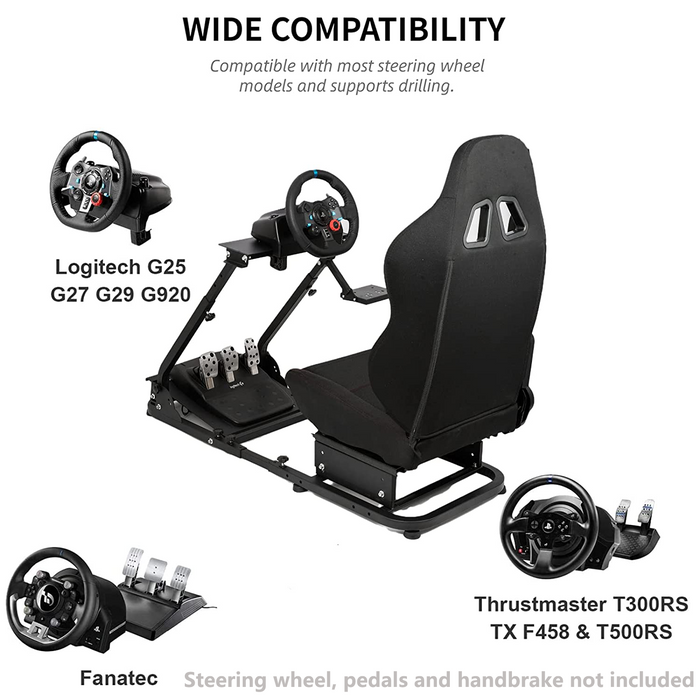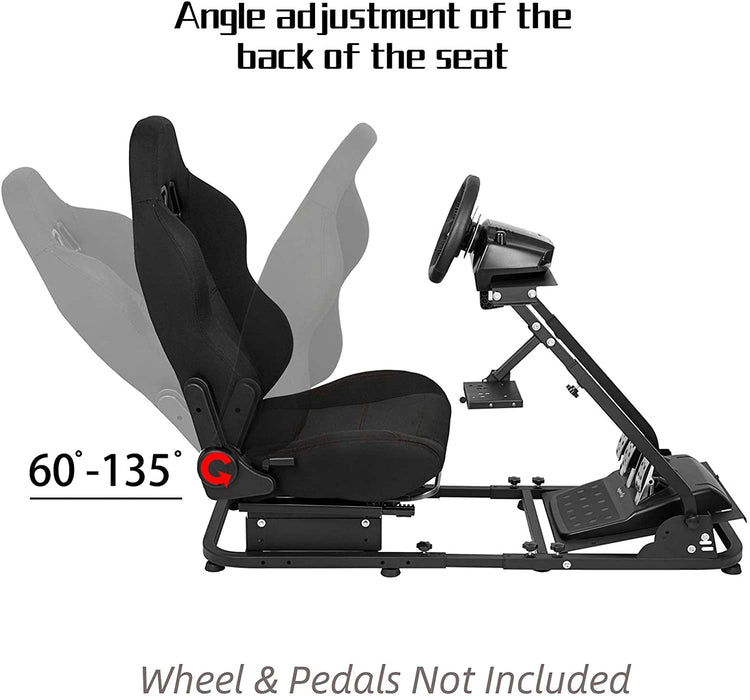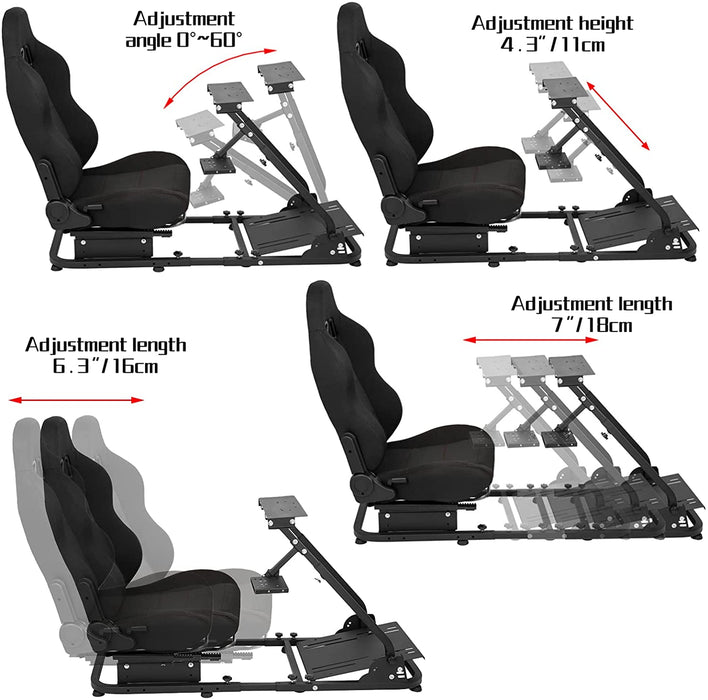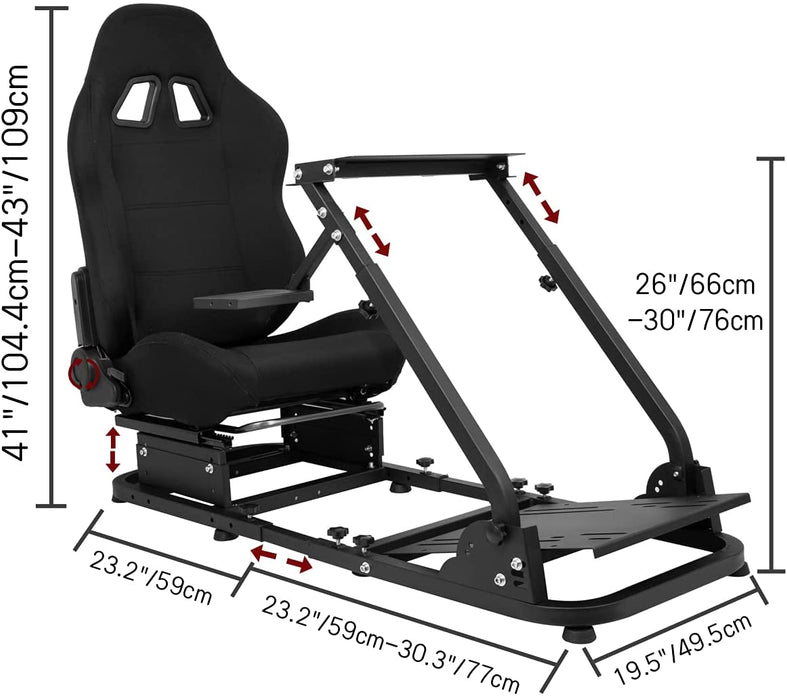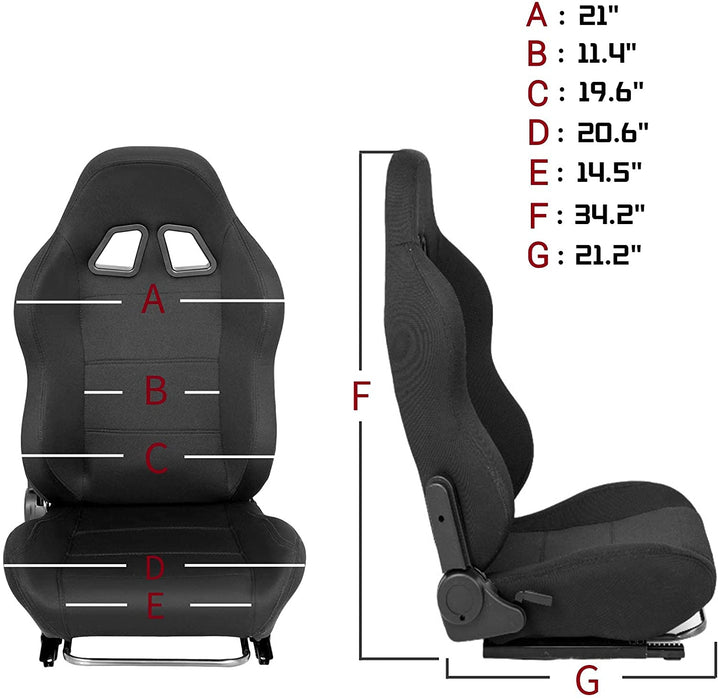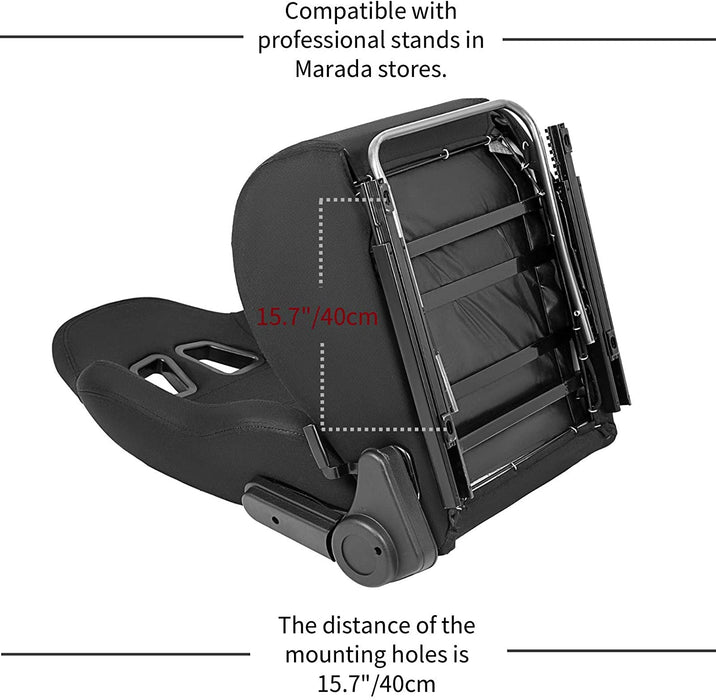 Minneer™ Racing Simulator Cockpit with Seat Fits for Logitech G25 G27 G29 G920 G923 Thrustmaster PC PS4 Xbox Gaming Cockpit Stand Adjustable Wheel Frame, Without Steering wheel, pedal, handbrake and shifter
【Compatibility】Designed for all major brands of wheel Logitech, thruster : such as G920, G29, Logitech shifter , VG Ferrari 599XX Evo, t-gt, T300 RS GT, TMX, VG T300, t150, th8a shifter.
【Features】The height of steering wheel stand and the angle between pedals can be adjusted at will. The folding speed is very fast, and it can be easily folded between several minutes. And it can be installed quickly.The bottom of the seat has a slide design, which matches our racing cockpit well and is easy to install.
【Design】The racing simulator cockpit adopts double beam design. The sim rig cockpit is strong enough for a professional direct drive steering wheel. The rigid design of the pedal ensures a solid racing experience. Perfect combination of thread and nut, complete accessories.
【Materials】The sim racing cockpit is made of carbon steel, black powder coating, durable and very solid. It can stably support the steering wheel and pedal of the game, which is not easy to break after years of use. The Seat Material: Cloth.
【Racing Seat】Wide racing seat with thick padding, seat sliders and angle adjustment. Support the front and back adjustment of the seat and adjust the angle of the backrest.The seat material is cloth.
【Please Note】Wheels, shifters,and pedals are not included. This product consists of 2 packages. Please check the number of packages when receiving the package. If you have any questions, please contact us. We will solve the problem for you as soon as possible.
Compatibility
This is a universally designed steering wheel stand that fits all Logitech, Fanatec & Thrustmaster series racing wheels, pedals and gear shifter mounts set available in the market. Specially designed for Logitech G29, G27, G25, G920, Fanatec Clubsport, Thrustmaster T500RS, T300RS, TX Ferrari F458. The product does not include steering wheel, pedal and Shifter.
Carbon Steel Frame
It is constructed with premium carbon steel, more robust than normal steel products, ensuring a sturdy stand for long time use. It features resistance to scratch and non-deformation on use. The design of the Minneer ensures a rigid and solid cockpit while also allowing maximum adjustability, allowing you to have your wheel, pedals and gear shifter in the best position for you.
The steering wheel support is solid enough for professional direct drive steering wheels, and the rigid design of the pedal plate ensures you have an authentic racing experience. 
Comfortable Racing Seat
The racing wheel stand is equipped with a foam-padded chair seat with soft black mesh cloth cover, bringing a cozy and comfortable sitting experience. It can slide with rails back and front. Reclinable back: 60° - 135°, stop at any angle you like.
Customized Adjustable Parts
Wheel mount is height adjustable through telescopic tubes & fixing screws. The footplate is angle adjustable between 0-35° and can be fixed at any angle in this range. The whole stand is length adjustable: 46.4-53.5 inch.
Large Weight Capacity
This racing simulator cockpit supports max. 200kg/440lbs load with a solid steel frame inside of the seat, which allows a big sized person to use this product easily.
Fast & Easy to Install
It comes with all necessary accessories, quick and easy to assemble with the supplied instruction. The steering wheel stand has been pre-drilled for you. Standard holes on the frame to mount the wheel, pedal, etc.