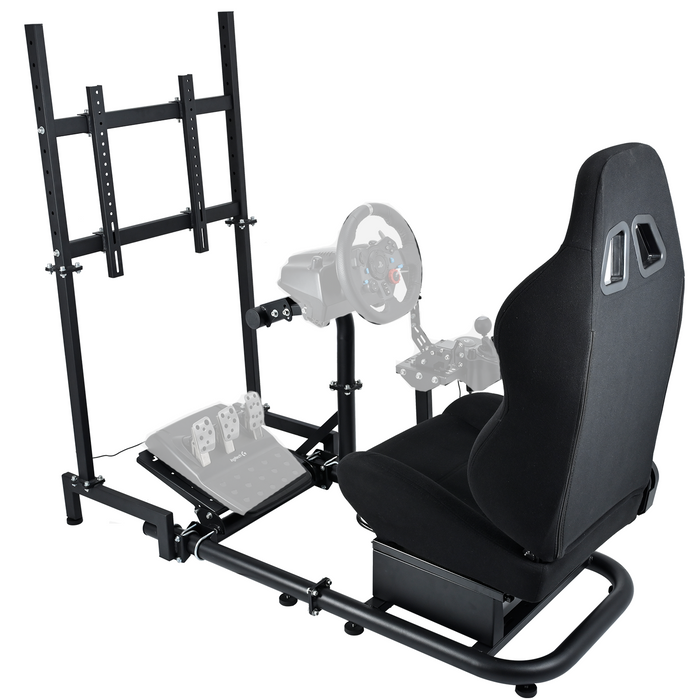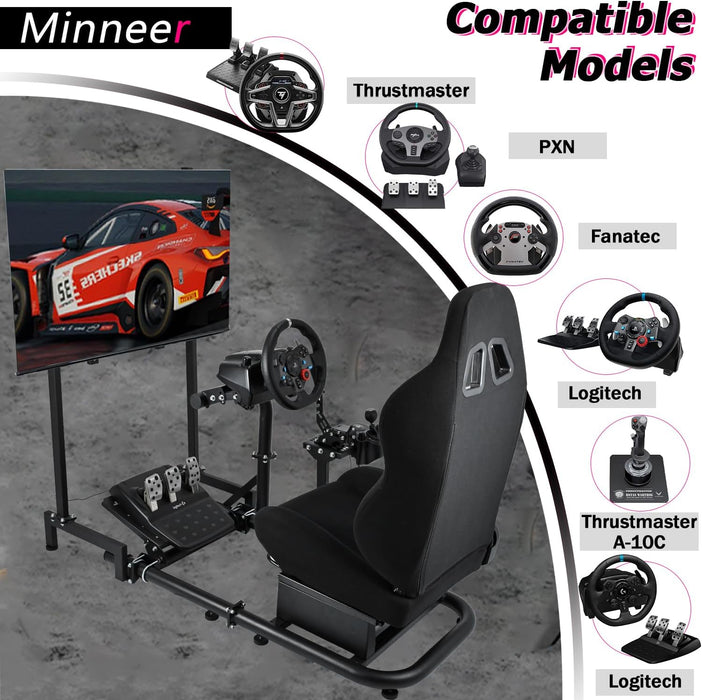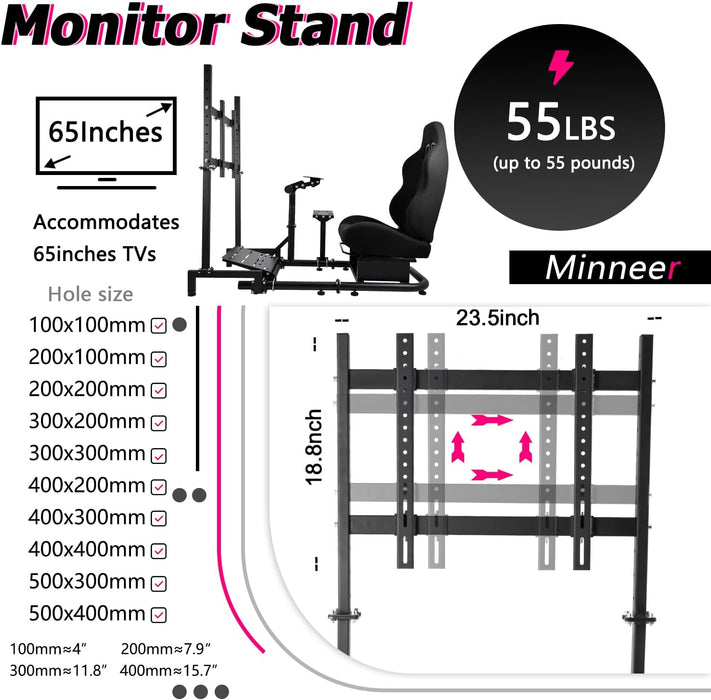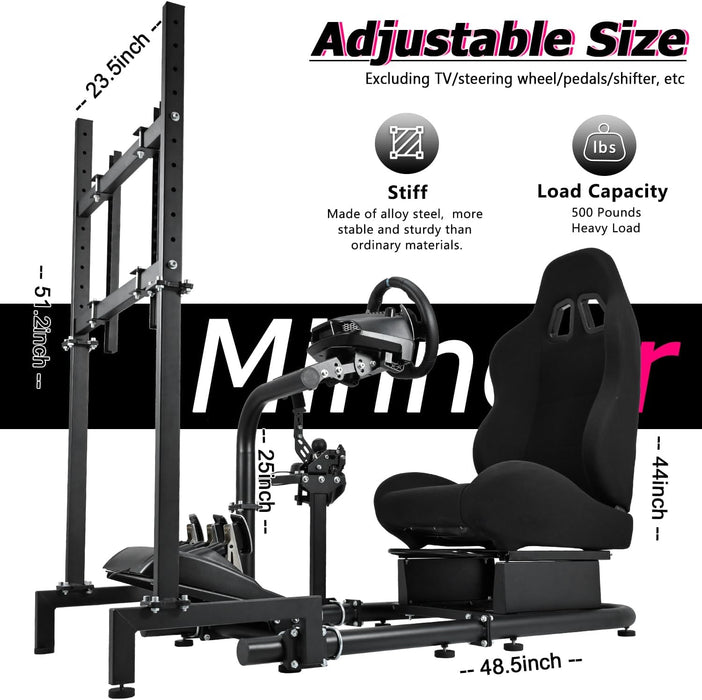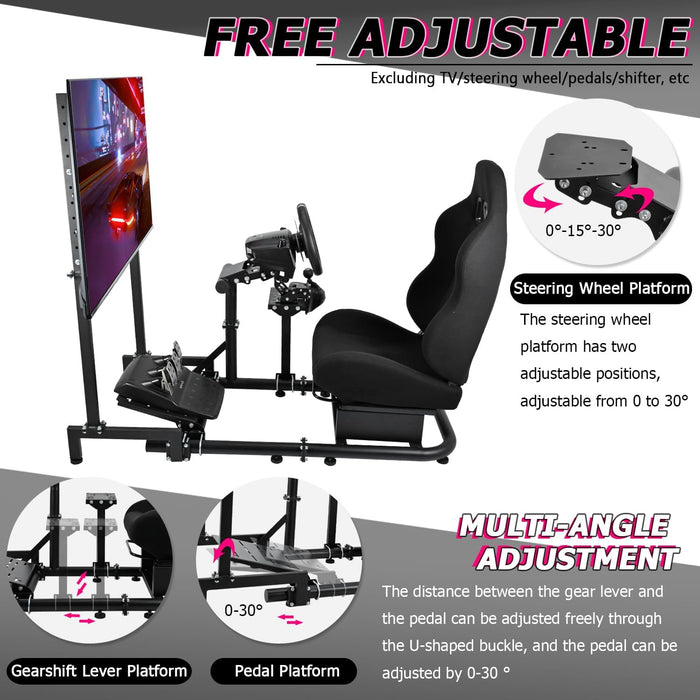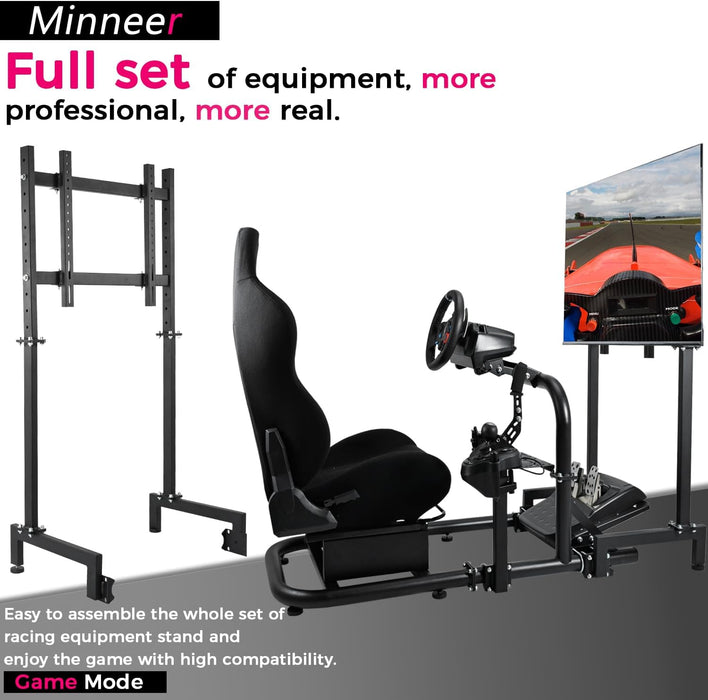 Minneer™ Driving Simulator Cockpit with Racing Seat Professional Level with Monitor Stand Accessories Shifter Wheel Pedals NOT Included
【Stability】The cockpit frame of the racing simulator is an exclusive frame design with alloy steel construction.The stable structure of 50mm round pipe can let racing sim cockpit bear greater load. Additional steel components have been added to the bottom of the frame. This makes the simulator one of the most special frames on the market.
【Adjustable】The height and angle of the racing simulator frame is freely adjustable according to the needs. This can make your hands and feet more comfortable during the game.
【Wide Compatibility】The simulator cockpit universal frame is suitable for most steering wheels, pedals and gear levers of mainstream brands such as Logitech, Fanatec, Thrustmaster and so on.
【Black Seat】The color of the seat is black, and the material is cloth; the rear of the entire game simulator bracket is composed of the seat and the seat bracket. Fully equipped to increase the authenticity of the game.
【Special Note】 Pedals, Throttle, Joystick are not included.