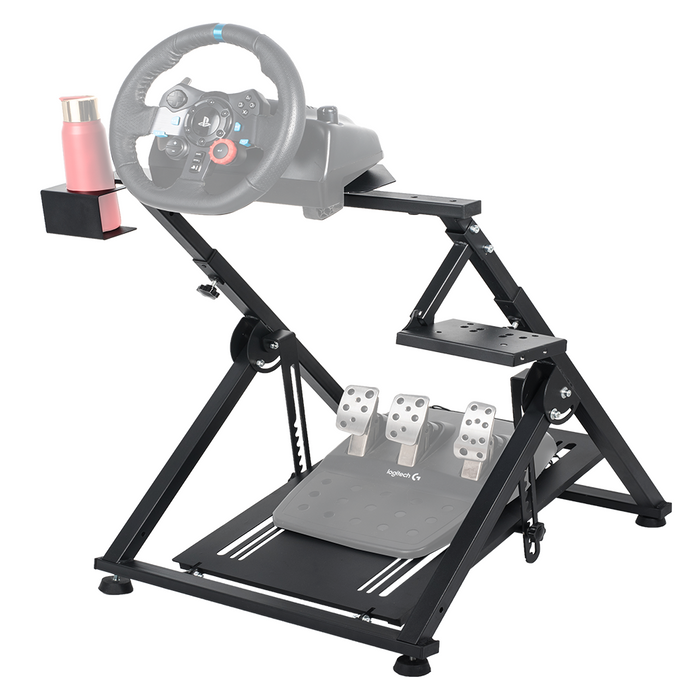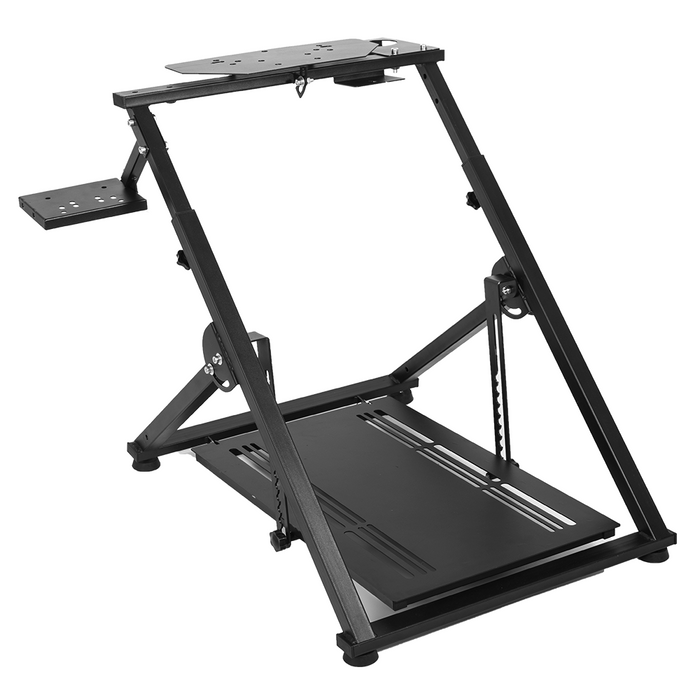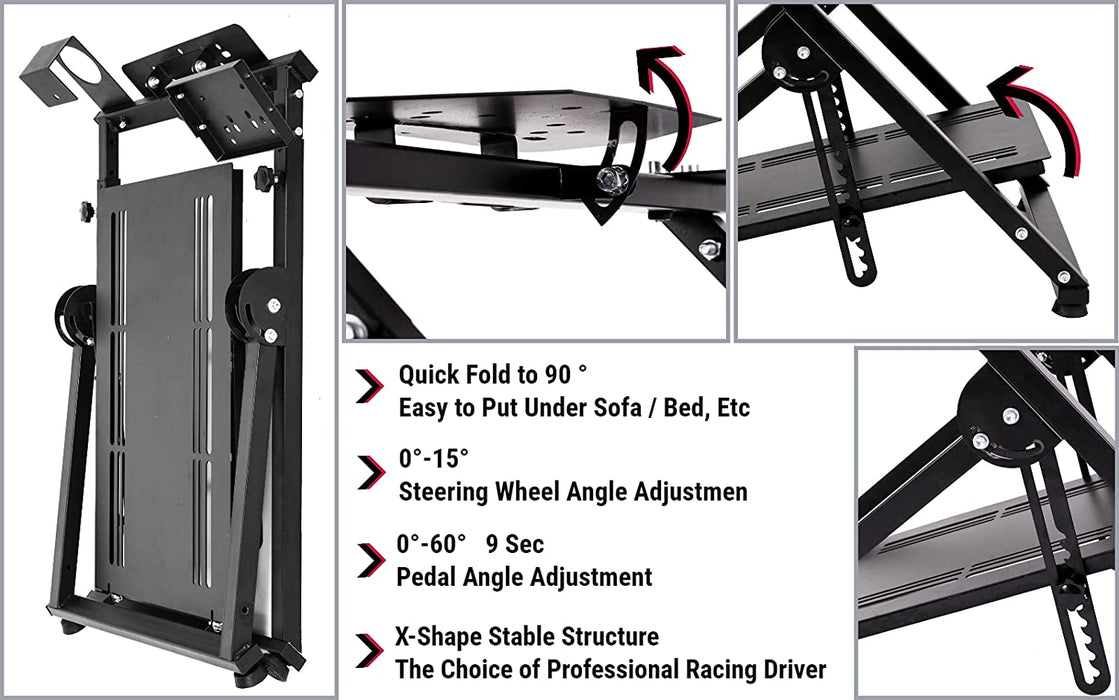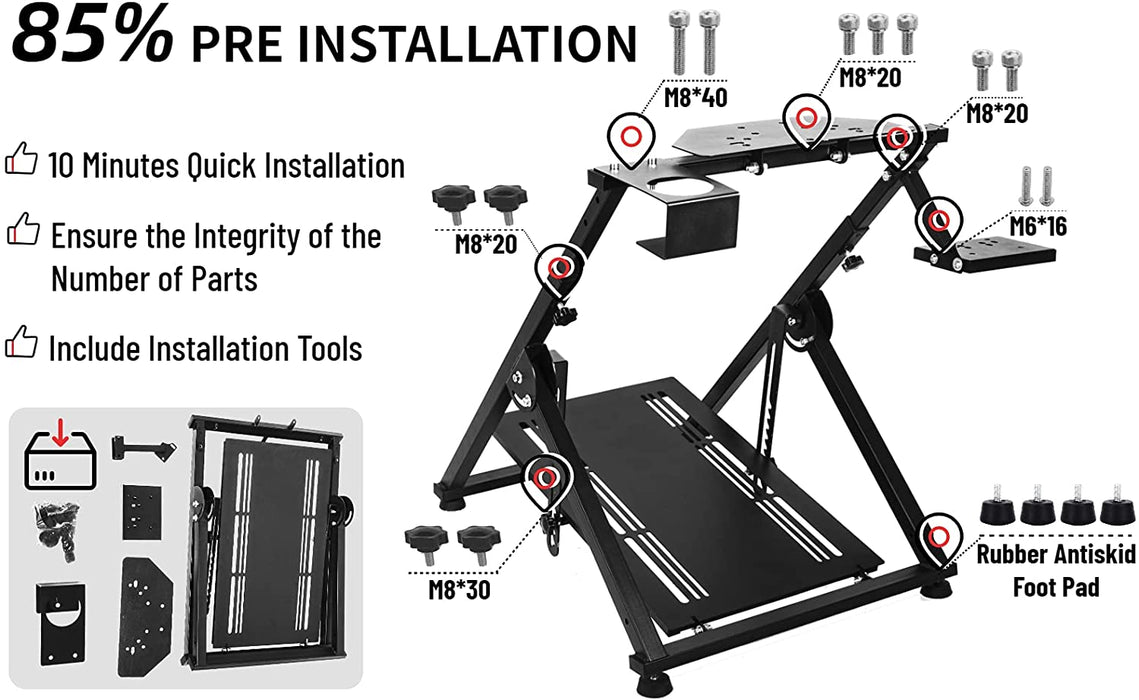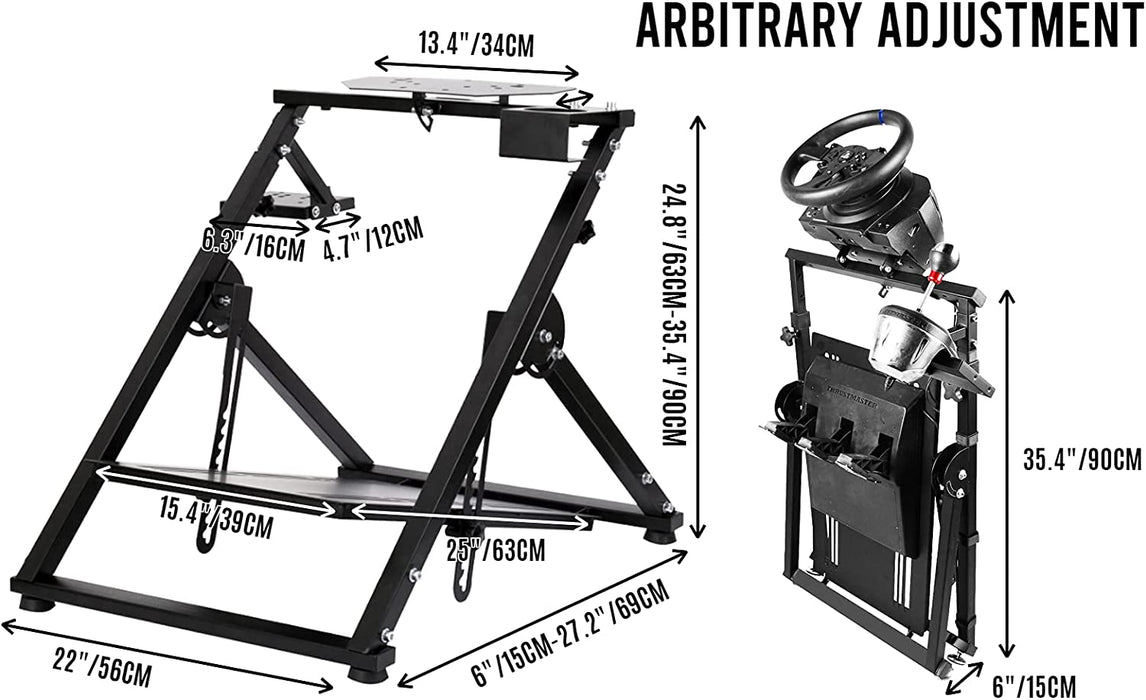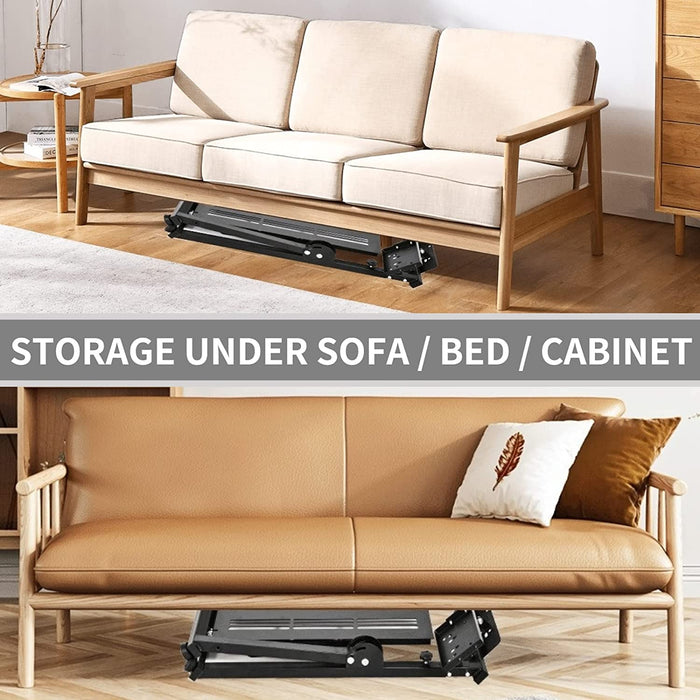 Minneer™ G923 Racing Wheel Stand Fit for Logitech Thrustmaster, G25 G27 G29 G920 T300 T500 T300RS Foldable Gaming Steering Wheel Stand for PS4 Xbox
【Professional Adjustment】The angle of the steering wheel platform can be adjusted between 0-15°. The pedal angle can be adjusted between 0-30°. The overall height of the racing bracket can be adjusted between 24.8"-35.4".
【Adaptation Range】Thrustmaster Wheels: TX 458, T500 RS, T300RS, T80; All Fanatec wheels; All Mad Catz wheels; Logitech Wheels: G25, G27, G920, G29. Supports DIY.Suitable for Logitech steering wheels and Xbox steering wheels.
【Special Design】Just lift one side of the pedal and the entire stand instantly shrinks to a surprising size. (5.9" W-24.8" H). Minneer Steering Wheel Stand is equipped with a cup holder, so you can switch positions (either left or right) with the transmission platform at will.
【Sturdy Stable】Minneer Gaming Wheel Stand is made of high quality carbon steel and uses a special "X-shape" Structural design. It greatly increases the stability and professionalism of the overall racing bracket. Racers can drift to their heart's content, and even if the Steering Wheel Feedback is turned up to 100%, it won't affect their race condition.
【Service Note】 If you have any questions, please contact me. We will do our best to provide the best service. Wheel, pedals and shifter not included.
Product Description
The unique and market leading design of the Minneer Steering Wheel Stand makes it a rock solid solution to have your wheel, pedals and shifter all in a realistic racing position. The stand can fold in less than 5 seconds to be packed away and be stored when not in use.
Features:
- Dual arm support for rock solid stability (no uncomfortable/annoying pole between your legs)

- Fully adjustable steering wheel height

- Pedals are situated at a realistic inclined angle and the pedal plate is also fully adjustable to to have your pedals closer or further from you

- Perfect and realistic gear shifter position

- Rubber protectors for stability as well as protecting your floor

- Checker Plated pedal plate

- Folds away in less than 5 seconds, easy 1-step action!

- The wheel stand has the ability to stand vertically by itself when folded to hide behind a door or can be tucked away horizontally underneath the bed

- Comes almost fully assembled so you can start racing in minutes.