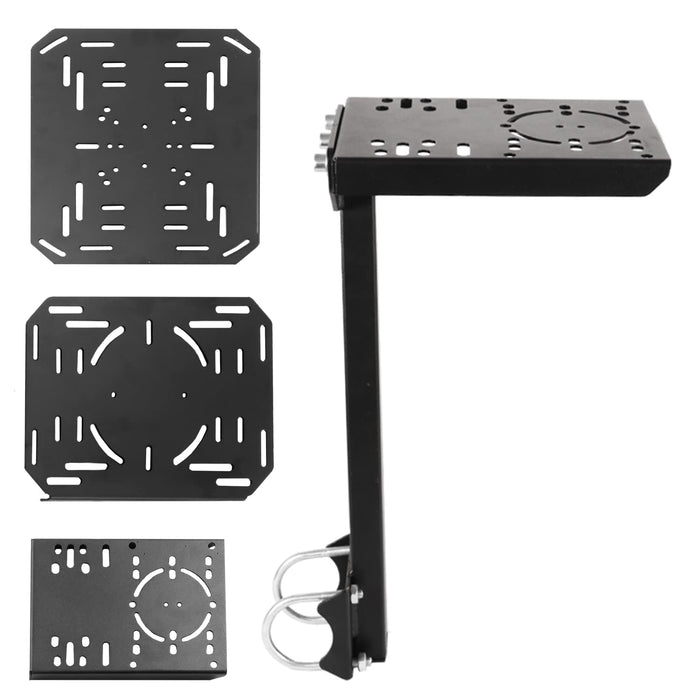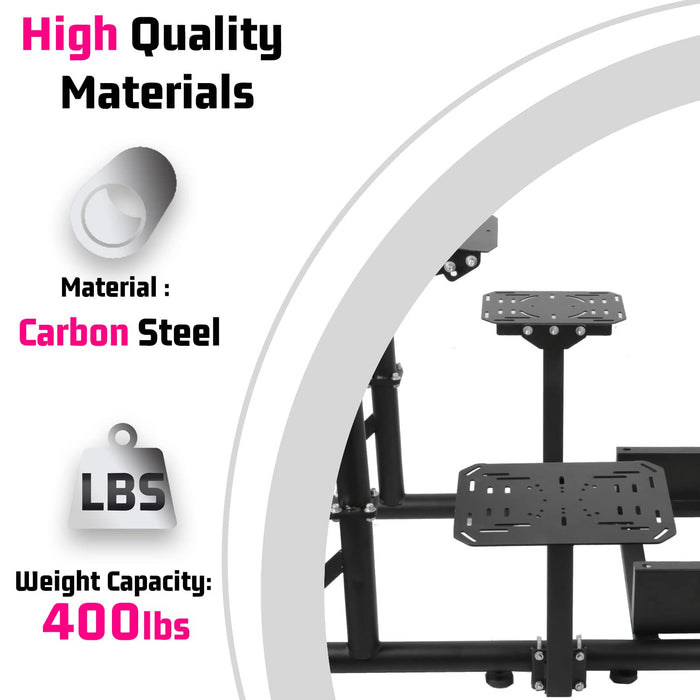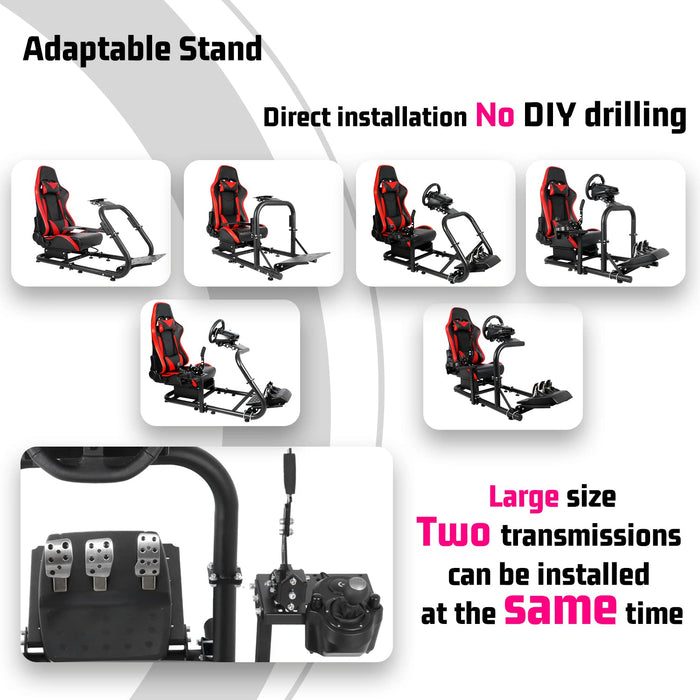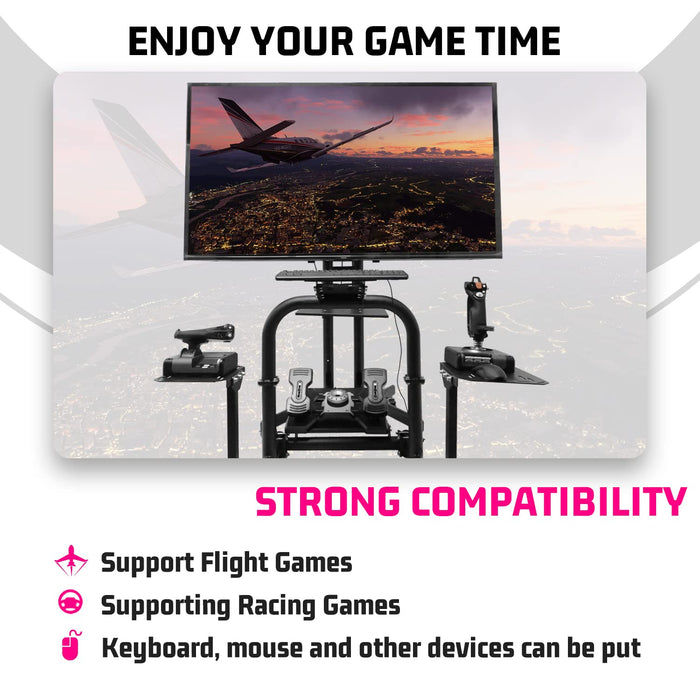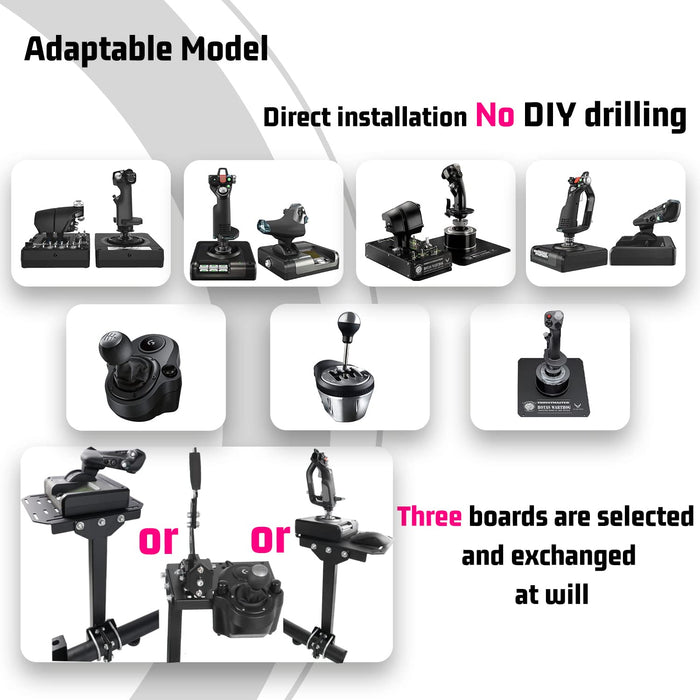 Minneer Upgrade Gear Shifter Mount,Support Racing/Handbrake/Flight Gear Shifter Lever,Include Parts,Support All Round Tube Simulation Cockpit Series
Optional installation of 2 controllers: racing transmission, handbrake, and flight controller can be installed.

Keyboard and mouse can be placed.

Includes 3 different shift lever platforms. Can be replaced according to the use of demand.

Compatible with all round tube racing simulation cockpit on the market. Includes the parts needed for installation.

Note: Does not include racing flight transmission, handbrake and other controls.